Economy
Newsletter
Sign up for our monthly Economy newsletter:


Economy Archive: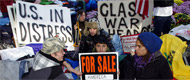 Organized Occupiers Frustrate Mayor and Landlords
October 17, 2011 — Groups quickly coalesce to protect Occupy Wall Street-- forcing the authorities to reassess plans to clean Zuccotti Park.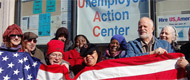 Can Obama's Plan Erase New York's Jobs Deficit?
September 14, 2011 — With more than 600,000 New Yorkers unemployed or underemployed, James Parrott examines the work crisis and how the nation, the city and state might help solve it.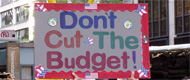 Budget Cuts Could Strangle Sputtering Recovery
June 20, 2011 — With the recession-battered economy showing signs of weakening further, James Parrott writes, Mayor Bloomberg and budget slashers in Albany seem likely to make things even worse.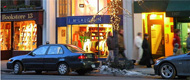 As Incomes Gap Widens, New York Grows Apart
January 18, 2011 — One percent of New Yorkers have 44 percent of all income here, the sharpest split in any big U.S. city. James Parrott looks at why we grow ever farther apart.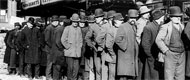 City Poverty Rate Jumped as the Economy Slumped
September 27, 2010 — Some 100,000 more New Yorkers saw their incomes fall below poverty level in 2009, with more than one fifth of city residents officially poor. James Parrott examines the numbers.
Seeking a Greener Life After Wall Street
July 20, 2010 — Looking to an environmentally friendly future, a city program trains former Wall Street professionals to work in a green economy. Enthusiasm runs high, but will the jobs follow?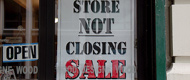 Severe Recession Hangs on in Much of the City
May 10, 2010 — This economic downturn has depressed wages, put tens of thousands of New Yorkers out of work and shows few signs of ending. James Parrott examines the numbers and the outlook.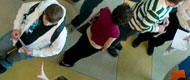 Job Creation Bills to be on Washington's Agenda in 2010
December 21, 2009 — The recovery act helped stave off economic disaster but, with spending and employment remaining anemic, Washington will consider further action in the new year.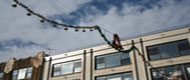 December 14, 2009 — Despite city efforts to revitalize commercial districts and signs of economic improvement, many small businesses in the city are not ringing up sales. Our slideshow visits shopkeepers facing a sour holiday season.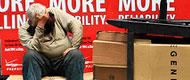 An Innovator Takes a Fairly Conventional Approach
October 25, 2009 — James Parrott looks at the last eight years and finds that, despite the mayor's huge success as an innovative businessman, his management of New York City's economic fortunes has been pretty conventional.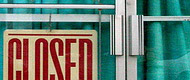 Amid Talk of Recovery, Jobless Rates Reach Double Digits
September 22, 2009 — The banking crisis may seem to be over and big bonuses are back. But with unemployment in the double digits, writes James Parrott, Americans will be reeling from the effects of the "Great Recession" for some time.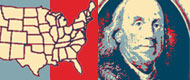 The Obama Stimulus: An $825 Billion First Step
January 22, 2009 —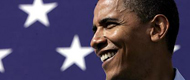 January 20, 2009 — With New York battered by the recession, several experts offer ideas about what the new administration might do to spur investment here, repair our infrastructure and create good jobs.
Using This Crisis to Prevent the Next One
January 20, 2009 — For all the pain it is causing, the sagging economy presents us with the chance to rebuild our economy in a way that prevents similar economic crises in the future. The federal economic stimulus package before Congress offers an opportunity to build a greener and more equitable economy.
Infrastructure Investments that Make Sense
January 20, 2009 —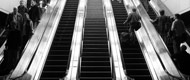 After the Meltdown: New York's Future
November 19, 2008 — Things look grim now -- and will probably get worse -- but the city still faces a fairly bright future, if government makes the right decisions.
Where the City Can Find $200 Million
July 21, 2008 —
Ten Reasons We Don't Have the Economy We Thought We Had
March 19, 2008 — As we "wake up to the recession," James Parrot finds some things we thought were true about the economy have turned out not to be. For example: Huge Wall Street bonuses are good for New York City
January 29, 2008 — As Congress and the administration try to hammer out a plan to spur the economy and avert a recession, James Parrott examines what kind of federal stimulus works best and the effect various proposals would have on New York.
Could Wall Streetís Woes Be Good for New York?
December 18, 2007 — Wall Street drives the New York City economy, so the marketís latest woes understandably have caused alarm in City Hall and the State Capitol. James Parrott, though, sees some silver linings in the implosion of the Wall Street bubble machine.
Wall Streetís Binge, Workersí Hangover
November 06, 2007 — In the last couple of years, average New Yorkers finally began seeing their incomes and wages rise from the economic boom. Can those gains survive the latest turmoil on Wall Street?
Neighborhoods and the Fiscal Boom
August 07, 2007 — New York Cityís fiscal economy has been booming, sending tax revenues soaring and creating multibillion dollar budget surpluses. But is this prosperity boosting economic well-being in city neighborhoods? James Parrott examines the evidence.
Income Numbers Show a Changing City
June 21, 2007 — The Bronx is booming, while New York City residents are narrowing the income gap between them and their suburban counterparts. James Parrott finds some surprising information in a new set of Commerce Department figures.
Behind The Low Unemployment Rate
May 15, 2007 — With the cityís jobless rate at a record low, officials are trumpeting the good news. But what do the numbers mean? James Parrott of the Fiscal Policy Institute provides some answers as we launch our new Economy section.