Health
Newsletter
Sign up for our monthly Health newsletter:


Health Archive:
May 22, 2012 — For state Sen. Gustavo Rivera, getting healthier is not just a personal goal. He is also making it a cornerstone of his policymaking. This spring, he is introducing a package of health bills, including one that would ban smoking 100 feet from school entrances.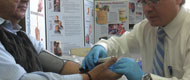 Health Problems Plague City Cab Drivers
March 07, 2012 — Spending hours in the driver's seat leads to a myriad of health problems for cabbies. A new program sets out to fix that by getting drivers in shape.
Pizza as a Vegetable and Other Roadblocks to Proper Nutrition
December 06, 2011 — Congress' move to make pizza a vegetable only complicates the struggle to get kids to eat healthy. Even strict city regulations don't seem to be getting good food into student's stomachs.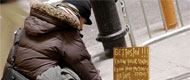 Aging with HIV: A Triumph with Challenges
November 28, 2011 — Few expected so many people with the AIDS virus would live to old age. Their longevity is a triumph but poses some problems as well.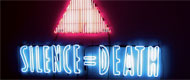 30 Years of Fighting AIDS: Much Progress, Many Losses
November 28, 2011 — After three decades, huge advances have been made, enabling many people with HIV to plan for their old age. That presents a reason for celebration and poses new challenges.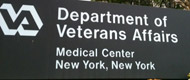 Is the City Prepared to Help Returning Veterans?
October 24, 2011 — The city is set to welcome home thousands of veterans, is the city prepared to offer them the care they need?
Beyond Needle Exchange: Some Say Addicts Need a Safe Place to Inject
October 03, 2011 — With its 'reality-based' approach, New York has reduced HIV rates and other health problems for drug users. But advocates look to Vancouver and urge the city to go a step further.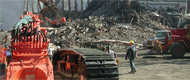 Fight Over Compensation for 9/11 Responders Shifts to Cancer Victims
September 06, 2011 — Those who rushed to the World Trade Center site right after the 9/11 attacks hope a new report will boost their demands to aid fellow responders who now suffer from cancer.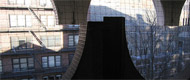 St. Vincent's Highlights Crunch for Hospitals Serving the Poor
July 20, 2011 — The closing of St. Vincent's created a void for some poor New Yorkers and highlighted the woes facing hospitals that serve them. The latest installment in our series on poverty.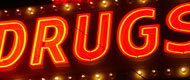 Prosecutors Grapple with Marijuana Arrests
March 29, 2011 — Two years after Rockefeller drug law reform, prosecutors and state officials grapple with how to treat minor marijuana arrests. Should they send people for treatment, to jail or neither?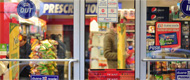 'Doc in the Box' Touted as Solution to Healthcare Shortage
February 24, 2011 — The federal healthcare bill will allow many more New Yorkers to seek medical care. But where will they go to get it? Maybe Duane-Reade or CVS.
Bill Seeks More Disclosure by Anti-Abortion Pregnancy Centers
January 05, 2011 — A City Council bill would require facilities that seek to dissuade women from terminating pregnancies to disclose more about the services they do and do not provide.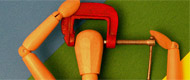 Fights Over Medicaid Could Threaten New Administration's Health
December 02, 2010 — With the state spending $50 billion on Medicaid, Andrew Cuomo faces pressure to cut the program -- and opposition if he does. One in our series on issues facing the new governor.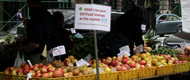 Low-Income Locavores: City Council Seeks to Expand Access to Fresh Food
November 24, 2010 — As foodies reap the bounty of area farms for their holiday tables, city and state government look to step up efforts to bring local food to the kitchens of low-income New Yorkers.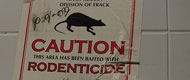 A New Tactic for the War on Rats
June 18, 2010 — The health department laid off 49 pest-control workers, but the city says a new technique of fighting rodents will mean fewer workers and fewer rats.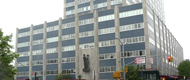 Despite Budget Boost, Public Hospitals Face Cuts
May 24, 2010 — Unlike almost every other agency, the Health and Hospitals Corp. will get a budget increase this year. But its leaders are still making cuts and anticipate tough times ahead.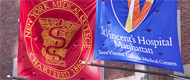 Problems at St. Vincent's Reflect Health Care System's Woes
February 16, 2010 — The death of St. Vincent's Hospital, on life support from the state, would threaten heath-care delivery in lower Manhattan and beyond, dealing another blow to an overburdened system.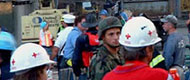 9/11 Health Care Bill Could Get Boost in Congress
January 19, 2010 — Advocates for those who became sick or who died from working at Ground Zero want aid from Congress and recognition from City Hall.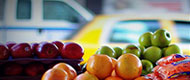 July 15, 2009 — Gotham Gazette and Huffington Post asked readers how easy it was to get fresh fruits and vegetables. Those of you in affluent areas of Manhattan say veggies are ripe for the picking, but pockets in the outer boroughs are still struggling to get fresh produce.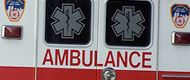 Public Hospitals in Critical Condition
May 28, 2009 — Four clinics are set to shut, four mental health programs in New York City public schools won't be around next year, and three satellite pharmacies are about to fill their last prescriptions.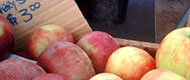 March 04, 2009 — While the city tries to come up with ways to curb obesity and diabetes, one official proposes an overall food policy.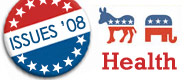 October 22, 2008 — With most Americans worried about health insurance, McCain and Obama suggest very different cures. What would the plans mean for New Yorkers?
After 7 Years, Breathing Ailments Persist
September 11, 2008 —
Rating Health Care Behind Bars
June 02, 2008 — The city recently renewed its contract with the company that provides health care on Riker's Island -- even though the provider has repeatedly failed to meet the city's own standards.
March 03, 2008 — The city would like small grocery stores to stock apples and lettuce, along with beer and chips. While everyone agrees on it's good to eat fresh produce, not everyone has embraced the health department's efforts.
Language Barriers at the Drugstore
February 04, 2008 — Many pharmacies do not provide translation services, creating a health risk for people who do not speak English.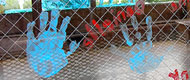 Breaking Down Barriers to Mental Health Care
January 18, 2008 — Cultural and language barriers and a shortage of resources keep many troubled teens in poor and immigrant communities from getting the mental healthcare they need.
A Treatment that Follows Drug Users
December 14, 2007 — Traditional drug treatment for teens takes place far from the homes and streets where they got into trouble in the first place. A new program tries to change that.
Grading the City's Public Hospitals
October 18, 2007 — New data on the city's 11 public hospitals indicate the quality of care is equivalent to that at private hospitals, but even at city-owned hospitals, people in poor areas do not fare as well as those from richer neighborhoods.
September 17, 2007 — New regulations proposed by the Bush administration leave some wondering whether many New York City children will be left without health care.
August 22, 2007 — Now that drug cocktails are keeping people with AIDS alive for decades, health providers and others must educate and treat a group many thought they would never see: older people with HIV and AIDS.
Access to the HPV Vaccine in NYC
July 03, 2007 — A new--and expensive--vaccine could prevent thousands of fatal cases of cervical cancer. Is the shot getting to the young women in New York who need it most?
March 14, 2007 — From rats to fats, city officials are battling the unhealthy ways of the fast food industry.
March 05, 2007 — As the construction industry booms, its workers face increasing peril, leaving city and state officials looking for ways to respond.
January 22, 2007 — Which New York City neighborhood has the most binge drinking? Which the highest rate of obesity? Which the most deaths from heart disease? The answers are in the health department's Community Health Profiles. Cari Olson of the health department explains what the numbers tell us and how citizens can use them.
Health Problems Among Caribbean Immigrants
January 10, 2007 — Caribbean women immigrants are more likely to be diagnosed with advanced stages of cervical cancer than black women born in the States. Experts say a lack of funds and serious cultural barriers prevent Caribbean women immigrants from getting gynecological checkups.
December 11, 2006 — New York State is trying to save its hospital system from financial collapse, while also finding a way to provide health care tothe millions of New Yorkers who are going without.
September 11, 2006 — After five years of inaction, everybody is suddenly talking about 9/11-related health problems. Can officials make up for lost time, or is this too little too late?
Who Decides When The Patient Can't?
June 29, 2006 — For the 14th year in a row, the legislature could not pass a bill giving New Yorkers the right to make medical decisions for incapacitated family member.
Health Insurance -- Looking For A Model
May 04, 2006 — As they develop policy here to address the widespread lack of health insurance, New York officials have been watching more ambitious plans in other states, especially Massachusett's plan for "near-universal health coverage."
March 22, 2006 — The Bloomberg administration is taking some unprecedented steps to curb the one major health problem that is getting worse in the city -- diabetes.
A One-Two Punch To Hospitals: The Proposed Federal and State Budgets
February 15, 2006 — If Governor George Pataki and President George W. Bush have their way with the state and federal budgets, health advocates fear, NYC hospitals will be sent over the brink.
The Heroes Of 9/11 Are Getting Sick
January 30, 2006 — More than 20 Ground Zero rescue workers may have died from illnesses related to working in the rubble, Josh Brustein writes, but "public officials have had little success tracking their health, much less treating them."
November 24, 2005 — Properly cooked bird meat cannot carry the avian flu. But health experts worry about the possibility that the flu could mutate so that it could be spread between humans, a concern that has New York City officials debating what the city could and should do.
Providing Fresh Food, and a Sense of Accomplishment
November 18, 2005 — The East New York Farms! Farmers' Market has expanded from a single stand in 1999 to a bustling weekly event. Now its organizers look to take the next step. (Read More...)
Saving Money -- And Saving Patients -- With Technology
October 21, 2005 — Hospitals are looking to technology to help them cut costs. But while so-called health information exchanges have the potential to save money, some also worry that they may compromise patient confidentiality.
Campaign 2005: Expanding Access to Health Care
September 06, 2005 — The winner of this year's mayoral election will have to face the major challenge of expanding access to health to those New Yorkers who are unserved by the current system.
August 02, 2005 — The program covers 4 million New Yorkers and costs billions. Can we cut Medicaid spending -- and still protect the health of all New Yorkers?
January 05, 2005 — Before the flu season began, health officials were worried about a shortage of flu vaccine. Now, there is enough supply for New Yorkers at "high risk" – but not enough demand.
The World Trade Center Health Registry
December 01, 2004 — More than a year after city and federal officials launched the World Trade Center Health Registry, a survey of people exposed to Ground Zero, there are some concrete findings about the health complaints among the tens of thousands of participants – and perhaps as many complaints about the survey itself.
August 18, 2004 — Sue Wilson looks at food-borne illnesses.
June 11, 2004 — Are antidepressants safe and effective for children and teens? Sue Wilson detail a recent study and a lawsuit against one drug manufacturer by the State of New York.
May 14, 2004 — More smokers have quit faster in New York City than ever before anywhere else in the nation. Sue Wilson offers an explanation.
"Take Care New York" New Health Program; Old Diseases
April 07, 2004 — Sue Wilson details the "most detailed and comprehensive health policy ever developed for the city." Meanwhile, syphilis and tuberculosis make a comeback.
March 10, 2004 — Half of all homeless children in NYC shelters show some symptoms of asthma, according to a newly released study.
February 10, 2004 — Deaths in New York City hit an all-time low in 2002, and New Yorkers' life expectancy increased. Sue Wilson explains why -- and what the almost 60,000 New Yorkers who did die, died from.
The New Medicare Law - Will It Help or Hurt?
January 12, 2004 — Sue Young Wilson tries to sort out the intricacies of the new federal Medicare law, with its prescription drug coverage, and what the likely effect will be on elderly New Yorkers.
December 12, 2003 — Yes, writes Sue Wilson, it's the flu season again.
Mentally Ill, Chemically Addicted - And Stuck In Jail
November 14, 2003 — Sue Wilson reports on a lawsuit that says mentally ill parolees with substance abuse problems, approved for release, instead languish on for months in New York jails, waiting for unavailable treatment slots.
A Push For A National Health Service?
October 10, 2003 — Some 18,000 Americans die every year because of inadequate health insurance. In New York State, there are more than 3 million people without insurance, most of them in New York City, and the numbers are on the rise. That is why, reports Sue Wilson, there is a new push – from a group of doctors - for a national health service.
World Trade Center Health Registry
September 10, 2003 — The city's health department has announced plans for what could become the largest public-health investigation ever: a comprehensive survey to follow over the next 20 years the health of those people most directly exposed to 9/11's World Trade Center collapse and the subsequent clean-up efforts. 
August 12, 2003 — Almost a quarter of all children in NYC public elementary schools are obese, significantly higher than the national rate, according to an alarming new study. Sue Wilson reports what the school system is trying to do about it.
Court Overturns Current Lead-Paint Law
July 15, 2003 — Sue Wilson writes about the decision by the state's highest court to strike down the city's current lead-paint law, giving a new chance to one that has gone nowhere for more than a year.
How the 2004 Budget Is Shaking Out for Health Care
June 17, 2003 — Sue Wilson looks at the budget items restored in health care, and the cuts that are still scheduled to take effect.
May 08, 2003 — Sue Young Wilson reports on the findings of the first-ever survey by the city's Department of Health and Mental Hygiene of New Yorkers' "emotional distress."
Severe Acute Respiratory Syndrome
April 10, 2003 — Seven New Yorkers, ranging from a one-year-old boy to a 91-year-old woman, have caught the mysterious illness from Asia known as SARS, for Severe Acute Respiratory Syndrome. All are recovering - as are Chinatown restaurants, which were recently the victims of an unfounded SARS scare. Sue Wilson explains what is known about the disease that suddenly has struck 19 countries and killed about a hundred people.
March 11, 2003 — The rate of obesity-related diabetes has doubled in NYC adults in the last eight years, making it the sixth leading cause of death in the city. But it is even worse for children. Maia Szalavitz interviews one pediatrician in the Bronx who is trying to do something about it.
Health Care Changes Could Hurt New York
February 10, 2003 — New state and federal proposals for funding health care and for providing medical care to the poor and aged offer a lot of bad news for New York City.
January 07, 2003 — This month New York City will receive the first doses of smallpox vaccine as part of a campaign initiated by the new federal Department of Homeland Security. But, Maia Szalavitz writes, the campaign raises many questions, including: How safe is smallpox vaccination? How likely it is that smallpox will be used as a biological weapon?
December 10, 2002 —
The Brooklyn Mental Health Court
November 01, 2002 — "Around 3,000 severely mentally ill people are incarcerated at Riker's Island on any given day, making it in effect the city's largest psychiatric hospital," Maia Szalavitz writes. "But a new court which began operating in October in Brooklyn hopes to start to change that."