Housing
Newsletter
Sign up for our monthly Housing newsletter:


Housing Archive: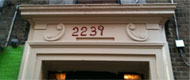 Stopping Apartments From Making Tenants Sick
January 30, 2012 — Poor conditions in apartments across the city lead to unhealthy tenants. A coalition of housing and health advocates have started a program to send health-care providers to tenants to treat housing-related illness.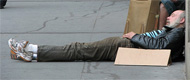 Politics Thwart Brooklyn Housing
January 24, 2012 — A housing project in Brooklyn that would provide 1,800 new apartments is delayed by political infighting.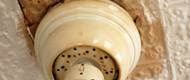 Foreclosures Leave Apartment Buildings in Need of Repair
September 15, 2011 — Foreclosure has put many apartment buildings throughout the city in limbo, leaving tenants to grapple with leaky roofs, insufficient heat, broken locks and other problems.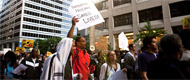 Gaps in Housing Program Leave Tough Choices for People with HIV
August 15, 2011 — The city program to help people with HIV/AIDS find stable housing still leaves some New Yorkers facing almost impossible choices. The latest in our series on poverty policies.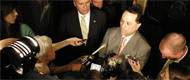 Are Tenants Advocates Out of Leverage?
April 05, 2011 — Since this year's state budget was sans rent regulation, tenant advocates now say it is up to Gov. Andrew Cuomo to throw his weight around.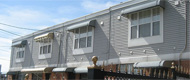 Affordable Housing Policies May Spur Gentrification, Segregation
February 22, 2011 — Manuel Zuniga has lived in Greenpoint since 1982. Back then the neighborhood was plagued with high crime, vacant buildings and a shortage of basic government services.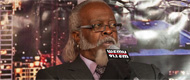 With Housing in Turmoil, Cuomo Offers Few Clues
January 12, 2011 — With the housing market in turmoil and regulations set to expire, Gov. Cuomo has offered little clue of how he might keep the rent from getting even more damned high.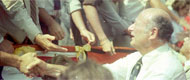 Creating Affordable Housing: How Koch Did It
October 18, 2010 — As New York emerged from the fiscal crisis, properties lay vacant and housing remained scarce. Ed Koch got the city building again. An excerpt from a new book tells how he did it.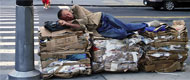 Now Obama Seeks to End Homelessness
October 06, 2010 — The Obama administration has embarked on a major push to end homelessness for families in 10 years. Can Washington succeed where New York has failed?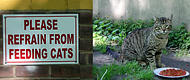 Housing Project Cats Face Eviction -- or Worse
May 14, 2010 — Residents, animal advocates and housing officials are grappling with what to do with 6,000 feral cats at a Queens project. What happens to them could set the pattern for the whole city.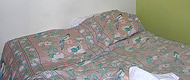 Lawmakers Seek to Crack Down on Illegal Hotels
March 16, 2010 — Upper West Side apartment buildings lure budget-minded travelers from around the world. The visitors boost landlord profits, but many low-income tenants feel threatened.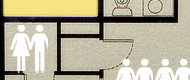 Illegally Divided Homes Pose Dangers but Fill a Need
December 09, 2009 — Illegally carved-up homes endanger their residents, crowd neighborhoods and have caused fatal fires. But these cramped quarters also house thousands of people who otherwise might have no place to go.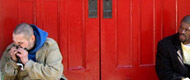 New Efforts Fail to Reduce Homelessness
November 02, 2009 — Despite the mayor's pledges and new programs, the number of families in city shelters continues to climb.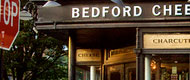 Affordable Housing Not Included
October 05, 2009 — A key part of the mayor's plan to provide moderately priced housing has collided with the collapse in real estate. The first in our new series examining the Bloomberg record.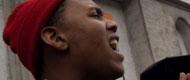 Unlocking the Apartment 'Warehouse'
July 16, 2009 — By some counts, the city has enough boarded up apartments to house all New York's homeless. Activists and public officials are pursuing a variety of strategies to spur building owners to put those warehoused apartments out on the market.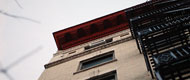 How to Fight an International Landlord
March 16, 2009 — Tenants in East Harlem used consumer law and forged international alliances in their fight to protect residents of rent-stabilized apartment. Would these tactics work for other New Yorkers concerned about gentrification?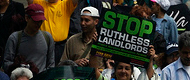 Will the State Senate Save Rent Control?
January 27, 2009 — Tenants groups had hoped a Democratic majority in the State Senate would tighten New York's rent control laws and usher in a new era of pro tenant legislation. But then came the revolt by the 'gang of three.' So, what is the outlook for housing issues now?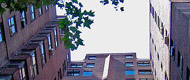 Can Private Methods Save Public Housing?
December 09, 2008 — Can higher rents and a different management approach help New York's housing projects survive? Nicholas Dagen-Bloom looks at the legacy of housing authority chairman Tino Hernandez.
Cutting the High Cost of Housing
September 16, 2008 — Housing is so expensive in New York partly because it costs so much to build here. Rosemary Scanlon and Hope Cohen suggest what state and local government can do about it.
Preserving Public Housing that Works
June 25, 2008 — Public housing in the New York, home to over 400,000 people, faces rising costs and federal cutbacks. The author of a new book on public housing examines why the city government should step in -- and what it should do.
Without Major Action, Housing Crunch Will Only Get Worse
May 21, 2008 — After five years of writing our Housing column, Joe Lamport leaves for Ghana and reflects on the worsening housing picture here. We thank him for his fine contributions and wish him luck.
Can New York Avoid a Foreclosure Crisis?
May 08, 2008 — More than 3 percent of all New Yorkers could face foreclosure on their homes over the next few years according to one study. If the figures hold, it could spell disaster not only for the homeowners but for their neighbors, for government and for lenders. What can the city and state do to avoid the crisis?
Advocates Find Hope in Albany, Fear in D.C.
March 27, 2008 — Many housing advocates see David Paterson as an ally who may help them advance their agenda. Whatever happens in Albany, though, the outlook for affordable housing remains grim in Washington, where the federal government has cut billions from a rent subsidy program.
Housing Market Faces Anxiety from Many Sources
February 27, 2008 — The increase in foreclosures, rising construction costs and a continuing erosion in the supply of affordable homes are creating anxiety in people involved in housing in the city, from renters to developers.
A Campaign to Strengthen Housing Laws
January 31, 2008 — Housing advocates have launched a major campaign to change New York's laws on rental housing. To accomplish that, they plan to help Democrats capture the State Senate in November.
Reviewing 2007, Looking Ahead to 2008
December 20, 2007 — A unified tenant movement and the new administration in Albany helped housing advocates win some battle in 2007, but the shortage of affordable homes remains at crisis levels.
November 26, 2007 — Advocates are increasingly trying to advance the case the right to a decent place to live be considered a basic human right. Joe Lamport examines the movement and what effect it could have in New York
Workers Speak Out About Homeless Program
October 26, 2007 — A new city policy making it more difficult for families to get emergency shelter draws attention to difficulties plaguing the city's overall policy on homelessness.
July 25, 2007 — A variety of government programs have helped tenants rid their apartment buildings of illegal activities from drug dealing to cockfighting.
A Tough Month for Housing Advocates
June 29, 2007 — After suffering setbacks at the Rent Guidelines Board and in Albany, many housing advocates blame the mayor for not doing more to preserve the city's dwindling supply of affordable housing.
A New Program to Fight Homelessness
May 30, 2007 — The city has unveiled yet another program to help homeless families but critics fear it will repeat the mistake of the existing, unsuccessful effort.
Predatory Lending Fuels Rise in Foreclosures
April 26, 2007 — High-interest loans with hidden terms are behind the surge in housing foreclosures in the city, writes Joe Lamport.
A Platform to Preserve Housing
March 28, 2007 — Political changes have spurred housing advocates to aggressively push the state government for changes that would help preserve affordable homes in New York.
Housing's Impact: Need For New Research
February 22, 2007 — How important is housing to a child's success at school? Does housing stability affect people's health? The MacArthur Foundation has committed $25 million to conducting new research, Joe Lamport writes, "aiming for a more profound shift in how people think about housing."
The New Governor's Mystery Agenda
January 30, 2007 — No one is sure what Governor Eliot Spitzer will do about the housing issues in New York City.
December 14, 2006 — How realistic are hopes that Congress will address the housing crisis in New York City and throughout the country? And what would it take to make that happen?
Looking for Government Help on Housing
November 14, 2006 — Activists hope Democrats in Congress will take steps to address the city's housing crunch, but worry about Eliot Spitzer's ties to the real estate industry.
Tenant Organizing For 36 Years
October 31, 2006 — Joe Lamport interviews Michael McKee, the longest-serving tenant organizer in New York City on the tenant movement, the housing picture, and what keeps him from retiring.
Housing Activists' Fall Agenda
September 18, 2006 — Housing advocates aren't just pushing for more affordable housing. Some are lobbying for new city legislation that they say will make life easier for embattled tenants, such as the establishment of a Repair Board, and the creation of new rights – the right to counsel in housing court for senior citizens, the right to sue landlords for harassment.
August 22, 2006 — The mayor is promising to reduce by two-thirds the number of homeless people in New York City by the time he leaves office. But advocates are skeptic.
July 19, 2006 — Joe Lamport details a new effort to find all the empty buildings in the city, in hopes of turning some of them into affordable housing.
Rent Hikes Create Need for Special Housing
June 21, 2006 — Rent hikes for rent stabilized apartments and efforts to provide supportive housing for homeless New Yorkers are not unrelated issues, Joe Lamport writes.
Rent Regulation and The Division Of Housing and Community Renewal
May 23, 2006 — Tenant advocates are attacking – and landlord groups are supporting – the Division of Housing and Community Renewal, the state agency charged with enforcing the laws that apply to rent regulated apartments.
Homeless Prevention Programs A Year Later
April 19, 2006 — Joe Lamport looks at three programs launched last year to prevent homelessness – two widely viewed as "promising," one "a mess."
March 30, 2006 — The loss of subsidized housing in New York City is affecting mostly low-income tenants and families of color, says David Jones of the Community Service Society.
February 08, 2006 — The nation's largest tenant screening company has tentatively agreed to pay two million dollars to up to 35,000 NYC tenants for engaging in a practice that tenant advocates call a serious problem – the blacklisting of "troublemakers," which effectively prevents them renting apartments in the future. Joe Lamport reports.
January 30, 2006 — "In his 2006 State of the City address, Mayor Michael Bloomberg made it clear that housing is a priority for his second term," writes Joe Lamport, who outlines some of the mayor's initiatives -- also what the mayor hasn't talked about.
Hallway Settlements In Housing Court
December 19, 2005 — Joe Lamport makes the case against "hallway settlements" -- the common (and unethical) way in housing court that landlords (almost always represented by attorneys) work out deals with their tenants (almost never represented by attorneys).
Housing Advocacy Wins Election, With One Exception
November 22, 2005 — Whichever candidate they supported for mayor, many housing advocates counted the latest election a victory, even before Election Day – thanks to a range of housing-friendly commitments. But some say there was, Joe Lamport observes, one notable exception.
October 25, 2005 — Joe Lamport writes about the campaign by housing advocacy groups to have the city government stop subsidizing landlords who own buildings in serious disrepair.
Campaign 2005: Disaffection With Bloomberg Among Homeless Advocates
September 27, 2005 — With homelessness having increased significantly during Michael Bloomberg's term, advocates are stepping up their criticism of his administration.
Campaign 2005: Candidates Vie Over Affordable Housing And Homelessness Prevention Plans
August 15, 2005 — Joe Lamport looks at the mayoral candidates' competing plans, and records, to create affordable housing and prevent homelessness, as well as their varying positions on such housing issues as the repeal of the Urstadt Law.
Homeless Programs That Are Working, So Far
July 15, 2005 — Sometimes it takes a trip out of town to appreciate home, as Joe Lamport discovered at the annual convention in D.C. of the National Alliance to End Homelessness, where housing advocates seemed impressed as NYC's homeless commissioner Linda Gibbs and others outlined programs they feel are working, at least so far.
June 24, 2005 — Housing advocates were hoping the Rent Guidelines Board would vote this year for a rent freeze for almost a million rent-stabilized apartments in New York City. That is not what happened, explains Joe Lamport, who talks to a board member who made history (sort of).
Discrimination In Housing Is Rampant
June 07, 2005 — Discrimination in New York City housing is rampant, especially against the disabled, immigrants, people of color, victims of domestic violence; but even against families with children, Joe Lamport writes. And worse, few agencies are doing much about it.
May 10, 2005 — Landlords want an increase; tenants want a freeze. But what's different about the decision of the Rent Guidelines Board this time around, Joe Lamport explains, is that it's an election year.
March 30, 2005 — Counting the homeless, Joe Lamport writes, is neither as simple nor as useful as it may seem.
Avoiding Eviction; Also, Landlords Lose A Case, Sort Of
February 25, 2005 — Joe Lamport looks at a new program in the Bronx to provide lawyers -- and much more -- to prevent evictions.
January 25, 2005 — Housing advocates hope that the long-hated Urstadt Law, which more than three decades ago took the power away from the city in dealing with rents and evictions, could finally be repealed this year.
The City's New Housing Subsidy
December 07, 2004 — The city has run out of its main weapon in fighting homelessness, and plans to replace it with a new program that advocates believe is worse in many ways. Joe Lamport reports.
The Housing Problems Of Immigrants
November 09, 2004 — Responding to a call from the New York Immigration Coalition, advocates are searching for answers to the housing problems immigrants face. As Joe Lamport writes, it won't be easy.
New Programs Aim To Prevent Homelessness
October 29, 2004 — "With the homeless population at a record high and likely to get worse," Joe Lamport writes," two new projects -- one funded by the Bloomberg administration, one by United Way of New York City -- are focusing on the prevention of homelessness." Homeless advocates are skeptical.
Helping Pay The Rent: Section 8 Saved; Emergency Rent Coalition Created
September 14, 2004 — There are two main avenues of help for the increasing number of New Yorkers unable to pay their rent - the Section 8 government subsidy, which has just been spared a draconian cut, and the new Emergency Rent Coalition. Both, Joe Lamport reports, are inadequate.
Anti-Tenant Suits By The Housing Authority
August 26, 2004 — The New York City Housing Authority, the largest and some say the worst landlord in the city, files more than 100,000 cases against its tenants every year, some of which, writes Joe Lamport, "range from the absurd to the hostile to the unethical."
A Ministry For Affordable Housing
July 21, 2004 — In nearly every neighborhood, Joe Lamport says, churches, synagogues and mosques are becoming more involved in advocating for affordable housing.
Rent Guidelines Board: Will It Hike The Rents?
June 07, 2004 — Will rents go up this year. Joe Lamport looks at the agency that will decide, the Rent Guidelines Board
May 10, 2004 — Has housing returned as an important issue?
April 27, 2004 — Landlords commonly charge more rent than they are legally allowed to, Joe Lamport writes. But complaints about these overcharges are dwindling – though not because there are fewer violations.
March 08, 2004 — With only about 60,000 Mitchell-Lama rental apartments left in New York City, tenants fear that they may have to leave their apartments or pay significantly higher rents
February 04, 2004 — Joe Lamport looks at why there has been a decline in the number of tenant organizers and how it has affected tenant associations.
The Community Service Requirement In Public Housing
January 09, 2004 — A new federal rule requiring eight hours of community service by residents of public housing is yet another indication to housing advocates, Joe Lamport writes, of a disturbing change in the role the federal government plays in housing.
December 02, 2003 — Joe Lamport details the problem of "illegal threes" - the name given to two-family houses that have an illegal third apartment.
"Section 8" And The Single Landlord
November 04, 2003 — The federal program that helps low-income New Yorkers pay their rent is so bureaucratic, Joe Lamport reports, that it is driving out some private landlords who participate: "I can't take it anymore," one said.
More Dilapidated Housing, Less Code Enforcement
October 08, 2003 — Housing in some areas of the city - Central Brooklyn, Upper Manhattan, parts of the Bronx --  is becoming more and more dilapidated, according to a new report, and the city is doing little more than writing notes to landlords to please fix their buildings. Joe Lamport reports.
September 17, 2003 — Rebecca Webber details how the city tries to keep landlords from abandoning their buildings, and, if that doesn't work, to help "orphaned buildings" find new owners.
The State Of Bloomberg's Affordable Housing Plan
August 11, 2003 — Advocates for affordable housing are encouraged by some steps the Bloomberg administration has taken lately as part of its five-year "New Housing Marketplace" plan, Rebecca Webber reports, but disappointed by some opportunities it has let slip by, especially downtown.
July 10, 2003 — Because of laws passed and court decisions delivered over the past month on lead paint, rent regulation and homeless shelters, Rebecca Webber writes, many New Yorkers will soon see their housing rights altered.
June 12, 2003 — The current rent laws are set to expire this month; as Rebecca Webber reports, their fate rests in Albany.
Are Higher Rent Increases Justified By Rising Costs
May 13, 2003 — Operating costs for landlords of rent-stabilized apartments reportedly rose last year, but, Rebecca Webber asks, did they rise enough to justify the highest rent increases in more than a dozen years?
Rent Regulation Awaits Its Fate
April 14, 2003 — The coming months could bring big changes to rent regulation, Rebecca Webber reports, as officials decide whether to extend, expand, or exterminate the current laws.
The State Of NYC Housing, According To The Census Bureau
March 12, 2003 — Preliminary findings from the U.S. Census Bureau's new housing and vacancy survey of NYC offer "some surprising and revealing things about the city's housing stock," as Rebecca Webber reports.
City Takes New Approaches to Solving Homeless Problem
February 13, 2003 — With homelessness at an all-time high, the Bloomberg administration and advocates have reached an agreement that could avert further court battles on the issues. The city has also increased spending on services to the homeless.
January 09, 2003 — The 18.5 percent property tax is the latest trouble for homeowners in NYC, as Rebecca Webber reports.
December 16, 2002 —
Possible Rise In Property Taxes (i.e. Rents); Rise In Homelessness
November 01, 2002 — Rebecca Webber looks at hard times in the city, creating a rise in homelessness, and a possible rise in property taxes (and thus rents), which both tenant and landlord groups oppose.