Immigrants
Newsletter
Sign up for our monthly Immigrants newsletter:


Immigrants Archive: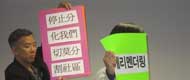 Immigrants Want Redistricting to Reflect the Changing City
November 09, 2011 — No matter how the state redraws boundaries for legislative and City Council seats, immigrant groups want to make sure the new districts reflect the city's changing population.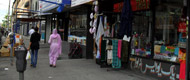 A Decade after 9/11, Little Pakistan Bounces Back
September 09, 2011 — Facing suspicion and investigation, many south Asians left the city after 9/11. But since then, the community has started to bounce back.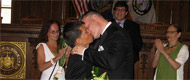 U.S. Law Keeps Some Rights of Marriage from Same Sex Couples
July 26, 2011 — Overlooked amid the joy of same-sex weddings is the fact that the nuptials do not give couples the full rights of matrimony, particularly when one partner is an immigrant.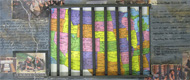 Concerns Raised over City Role in Deporting Immigrants
May 04, 2011 — New York City has come under increased criticism for helping the U.S. government incarcerate and deport arrested immigrants -- even ones found innocent of their alleged crimes.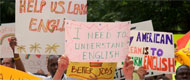 Budget Cuts Reduce English Classes for Immigrants
September 07, 2010 — City cutbacks have reduced the number of English classes for adults, creating lengthy waiting lists and long-shot lotteries for thousands of immigrants.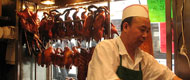 Ethnic Restaurants Worry They Won't Make the Grade
July 29, 2010 — Timothy Chuang has been in the restaurant business in Flushing for more than 20 years. He said it is hard to do business these days and the city's new sanitation inspection letter grade system is not helping.
Following Brutal Crime, Flushing Looks Out for Its Safety
June 28, 2010 — In the wake of a recent murder, Flushing residents are learning self-defense, organizing against crime and trying to overcome the reluctance of many immigrants to go to the police.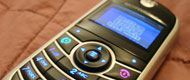 June 14, 2010 — A proposal to make it harder for possible terrorists to use cell phones could cut off service for undocumented immigrants and low-income people.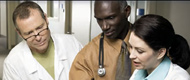 New Healthcare Law Offers Little to Undocumented Immigrants
May 11, 2010 — The new healthcare law offers little help for undocumented immigrants, so those in New York will continue to rely on local rules that guarantee some care for people without papers.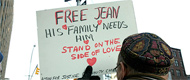 Haitian's Case Focuses Attention on Deportations
January 29, 2010 — The case of a Haitian immigrant convicted of drug dealing in the 1980s has focused attention on other long-ago offenders who face deportation.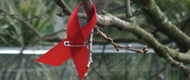 Ban on HIV Positive Immigrants Lifted
December 18, 2009 — President Obama lifted the ban on immigration by people who test positive for the AIDS virus, giving hope to those who must confront their medical condition along with being denied the opportunity to live illegally in the U.S.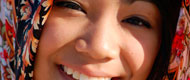 Making New York 'Immigrant Friendly'
October 25, 2009 — Always a supporter of immigrants, Michael Bloomberg has announced more initiatives to aid the foreign born during this election season -- and advocates will be watching to make sure these go beyond campaign promises.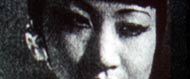 Museum of Chinese in America Gets a New Home
August 24, 2009 — When the Museum of Chinese in America officially opens its new home next month it will take a major step toward creating a national center on the immigrant experience and Asian-American culture.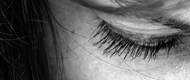 Breaking Down Barriers in the Fight Against Domestic Violence
June 01, 2009 — Abusive homes exist throughout U.S. society, but cultural patterns and fear of going to the police make this kind of violence a particular challenge in immigrant communities.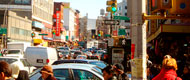 Chinatown Looks for a Way to Survive and Thrive
April 20, 2009 — Gentrification has come to the winding streets of the renowned neighborhood.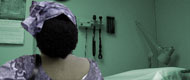 City, State Do Little to Address Female Genital Cutting
March 24, 2009 — Thousands of women in New York, immigrants from parts of Africa, Asia and the Middle East, have undergone female genital cutting or face the risk of it here. Yet the city and state does little to help these women or to prevent cutting from taking place.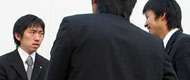 Recession Dims American Dream for Business Students
February 27, 2009 — The recession and tighter government restrictions have made it hard for international business students to find jobs and remain in the U.S. But despite the downturn, American business schools and Wall Street career still hold allure.
Asian Americans: A Growing Force in City Politics
January 20, 2009 — As John Liu gears up to run for a citywide office, a new group of Asian American politicians look to fill his post and other elected offices around the city.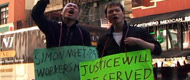 December 08, 2008 — Deliverymen careening hurtling through city streets to bring you coconut sticky rice and fried wonton with plum sauce have gone to court to get better pay -- and, so far, they're winning.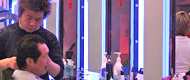 Immigrants Confront the Recession
November 03, 2008 — Workers in service industries and construction stand to face tough times as the economy spirals down.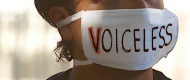 A New Push to Let Non-Citizens Vote
September 29, 2008 — Advocates have revived their efforts to let legal residents of the city who are not yet citizens vote in municipal elections.
August 18, 2008 —
Language Barrier Begins to Fall at City Hospitals
July 22, 2008 — New regulations require hospitals to provide translations and other language services to their patients who do not speak English. The rules appear to be working -- at least for Spanish speakers.
The Quest for Childcare: Few Spaces, Little Information
June 19, 2008 — Most parents struggle to find safe, reliable daycare for their young children. For immigrants, many of whom have low incomes and cannot speak English, the search is even harder.
With Rallies and Protests, Many Overseas Chinese Back the Olympics
May 12, 2008 — As protesters calls for boycotts of the Beijing Olympics, many Chinese in New York have become increasingly outspoken in support of the Chinese government and its Olympic Games.
Document Jam Could Keep Immigrants from Voting
April 10, 2008 — Massive delays in processing citizenship applications could keep thousands of legal immigrants from voting in November's presidential election.
New Year's Show Sparks Controversy
March 10, 2008 — A Chinese New Year's show at Radio City Music Hall has sparked controversy for its ties to the Falun Gong spiritual movement.
Trouble on the "Immigrant Express"
February 05, 2008 — The Number 7 subway serves people from dozens of nations who now make their homes in Queens. But riders say a trip on the "immigrant express" can be crowded, delayed - and smelly.
January 14, 2008 — The city and state universities in New York have educated hundreds of thousands of immigrants looking for a brighter future. Will SUNY and CUNY be able to continue in this role?
What Three Million Immigrants Do
December 03, 2007 — Contrary to the popular image that immigrants do low-skill, low-wage jobs -- if they work at all -- a new study finds newcomers to the country play ac active role throughout New York's economy.
Latest License Plan Angers Almost Everyone
November 05, 2007 — Facing a furor over his move to issue driverís licenses to undocumented immigrants, Governor Eliot Spitzer came up with a new plan that has managed to alienate those who supported the original proposal and those who opposed it.
Driver's Licenses for the Undocumented
October 10, 2007 — A heated debate revolves around Governor Eliot Spitzer's plan for New York to issue driver's licenses to immigrants who may not be here legally.
September 10, 2007 — Some City Council members want the city to issue an identification card available to all New York residents, regardless of immigration status.
August 03, 2007 — A program at CUNY provides intensive language training for immigrant students who need something beyond a conventional English as a second language class.
New ID Could Cost Immigrants Their Licenses
July 02, 2007 — Critics want New York State to reject the REAL ID, a new kind of super identification card, that, some say, could cost immigrants their driverís licenses and let the government keep tabs on all Americans.
New Yorkers and the Immigration Bills
June 04, 2007 — While some New Yorker think proposed changes in immigration law could help them, a number of advocacy groups have major criticisms of the bills now in Congress.
Language Barriers Silence Immigrant Tenants
April 10, 2007 — Housing services donít reach many of the immigrant families that need them most.
City Councilís First Haitian Member
February 26, 2007 — A City Council election in Brooklyn last week gave the council its first Haitian member. With Mathieu Eugeneís victory, Haitian New Yorkers gained a toehold in elected government. But first Eugene must weather a controversy over his place of residence.
Driversí Licenses for Immigrants
January 08, 2007 — With a new administration in Albany, many immigrant New Yorkers are hoping that a policy that has denied driversí licenses to hundreds of thousands of state residents who lack immigration status will be reversed. Many are now wondering what kind of driverís license proposal they can expect to see from the new governor.
Small Schools Exclude Many Immigrants
December 04, 2006 — The school reform efforts by Mayor Michael Bloomberg have dismantled large, failing high schools and created nearly 200 new small high schools to replace them. But there is one group of students for whom small schools are not as beneficial as they could be Ė immigrants and students who are English-language learners -- because many small schools do not accept them.
November 01, 2006 — Norman Eng explains the recent events that have helped bring attention back to immigrant issues.
October 04, 2006 — New regulations attempt to tackle the barriers to communication in hospitals.
Good Government Speaks Many Languages
October 02, 2006 — In a city where one in four New Yorkers is still in the process of learning English, City Hall is failing to take its own advice.
Housing Code Enforcement in Need of Repair
August 09, 2006 —
Giving the Newest New Yorkers the Vote
July 05, 2006 — City Council is again considering a bill that would give legal immigrants who have lived here for at least six months the opportunity to vote in city elections.
Regents Exams and English Language Learners
June 01, 2006 — Fewer high school students who are in the process of learning English take the Regents exams, those who take the exams are more likely to fail, and those who do pass are more likely to pass the exams with lower scores. That is why New York is offering the tests in several native languages.
Immigrant Services And Their Funding
May 01, 2006 — As negotiations continue over New York Cityís next budget, immigrant advocates are looking closely at the funding given for what is called the Immigrant Opportunities Initiative, which gives money to more than 100 non-profit organizations for two services specifically geared to immigrants -- English classes and legal services.
Legalization and De-Legalization
April 04, 2006 — Why are some immigrants attending unprecedented mass demonstrations against pending new federal legislation, and others labeling it a victory for immigrants? Aarti Shahani of Families for Freedom sorts out the bills, and explains the protests.
Immigration Debate Heats Up in Senate
March 02, 2006 — Norman Eng of the New York Immigration Coalition details the different immigration bills in the Senate, all claiming to be comprehensive, that may soon determine "how this country will treat the 11 million undocumented immigrants" in the U.S., half a million of them in New York.
February 06, 2006 — Mayor Michael Bloomberg has vetoed a bill, the Education Equity Act, that would translate report cards and other important school documents, and provide interpreters at school meetings. Deycy Avitia of the New York Immigration Coalition argues why the bill is needed.
The DREAM Act and Immigrant Youth
January 09, 2006 — The future remains uncertain for the DREAM Act, a federal bill that would grant lawful permanent residency to the estimated 50,000 undocumented immigrant youth who graduate from U.S. high schools each year
November 12, 2005 —
City Council Passes Bill to Establish Commission on Day Labor Centers
October 10, 2005 — The City Council passed legislation to create job centers for immigrant day laborers.
Campaign 2005: Much At Stake For Immigrants
September 01, 2005 — Larry Tung lays out some of the specific twists for immigrants in such familiar issues as education and civil rights Ė and some immigrant-specific issues, such as restoring the right of non-citizens to vote.
August 02, 2005 — About twenty-five percent of voters need language assistance. But thatís no surprise in NYC, a bastion of ethnic diversity. What is alarming is the lack of assistance provided to these citizens who wish to vote.
August 01, 2005 — Mayor Michael Bloomberg signed into law a legislation that would prohibit the Department of Consumer Affairs from questioning applicants for street vending licenses about their immigration status.
July 01, 2005 — The Federal government puts immigration reform on it's agenda
June 01, 2005 — The bill would require the Department of Education to translate school related documents, such as report cards and notices, into the eight most widely-spoken languages in New York and provide interpretation services for parents.
Immigrant Family Literacy Program
May 02, 2005 — City Hall funds an immigrant literacy program, but critics say itís not enough.
Immigrants and Driver's Licenses
March 01, 2005 — The Department of Motor Vehicles' license crackdown sparked a lawsuit by immigrant groups.
February 01, 2005 — The foreign born population in New York City is now at an all time high: 3.2 million out of the cityís population of 8 million are immigrants.
Immigrants' Reaction To Tsunami Disaster
January 07, 2005 — After the news of the tidal wave disaster reached New York the day after Christmas, immigrants around the city desperately tried to contact their loved ones and started to give donations to help out their home countries.
2004: Shorter Lines, Just As Much Frustration
December 23, 2004 — Though 2004 began as a year of great hope for New Yorkís immigrants, it will probably be remembered mostly as the year the lines in front of the immigration office disappeared -- without that meaning very much.
August 02, 2004 — The U.S. Citizenship and Immigration Services has introduced an online appointment system that will allow immigrants to make an appointment with the immigration agency without having to go to Federal Plaza themselves.
Regulating Immigration Consultants
July 02, 2004 — New city and state bills aim to regulate "immigrant service providers." Some would prefer to get rid not just of the crooked ones, but of all of them.
June 01, 2004 — The H-1B working visa program, designed to allow American companies to hire foreign professionals on a temporary basis, has long been a popular way for international students to obtain the legal right to work in the United States after graduation. But fewer and fewer employers are willing to do it.
May 03, 2004 — The police department has begun conducting programs specifically to protect Chinese deliverymen, who have been targets of violent attacks.
Unemployed Immigrant Tech Professionals
April 13, 2004 — Many immigrants are among the 20,000 Information Technology professionals who have lost their jobs in the past two years.
March 19, 2004 — The governmentís detention and deportation policies not only rip immigrants from their families, Mark Winston Griffith argues, they also reflect our cultureís enduring good immigrant/bad immigrant paradox.
Bush's "Temporary Worker" Program
February 17, 2004 — What New Yorkers think of the Bush Administration's proposed "temporary worker" program.
December 01, 2003 — Thanks to the Patriot Act, banking has become more difficult for undocumented immigrants.
November 13, 2003 — The U.S. Senate Judiciary Committee approved a bill that would grant conditional legal status to high school graduate who are illegal immigrants.
A New Executive Order: Don't Ask, Don't Tell
October 01, 2003 — After months of intense pressure from immigrant advocacy groups and the City Council, Mayor Michael Bloomberg issued a new executive order prohibiting city workers from reporting anyone's immigration status.
September 01, 2003 — After entering the country, some immigrants stay put in New York City while others leave for other cities or states where they can find affordable housings, according to new studies. But wherever they go, new immigrants will help bring down wages in low-level service jobs.
August 01, 2003 — After persistent protests against Mayor Michael Bloomberg's executive order 34, which allows city employees to report undocumented immigrants to federal agencies, he is considering changing it.
Immigrant Workers Freedom Ride
July 16, 2003 — Robert Nolan looks at the plans for an Immigrant Workers Freedom Ride, modeled on the Freedom Rides of the civil rights movement, which will culminate in a mass rally in Flushing Meadows Park.
Trying To Protect Undocumented Immigrants
June 03, 2003 — Larry Tung reports on pending legislation calling for more assistance to undocumented immigrants.
May 01, 2003 — Sergeant Riayan A. Tejada was one of seven non-citizen soldiers killed in combat in Iraq. Their deaths have brought attention to stories of immigrants who fought for the U.S. military throughout history and the current controversy over their immigration status.
New Rule For Political Asylum Seekers
March 31, 2003 — Iraqis and citizens from other countries that have ties with terrorists will be put in jail when they come to the United States to seek political asylum. Chaleampon Ritthichai reports.
March 03, 2003 — The INS launched a new program that is supposed to track foreign students and close the loopholes in student visa procedure. While it might help reduce visa fraud, critics question the time and money being spent and whether it will unfairly target legitimate students.
The Special Registration Program
February 03, 2003 — Bangladesh, Indonesia, Egypt Jordan and Kuwait have been added to the list of 25 countries whose male citizens must register with the Immigration and Naturalization Service if they intend to stay in the United States.
December 06, 2002 — Ritthichai