Law
Newsletter
Sign up for our monthly Law newsletter:


Law Archive: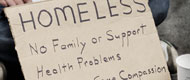 Court Finds City Isn't Obligated to Continue Housing Program
April 11, 2012 — The abrupt defunding of a program that housed the homeless lead to a lawsuit against the city in an attempt to force continuation of the program. Was the city forced to continue the program? Emily Jane Goodman explains.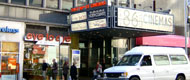 Recent Ruling Changes Real Estate Law
March 21, 2012 — An opinion issued by NY's highest court has changed real estate law as it has been understood and applied for hundreds of years. Emily Goodman explains.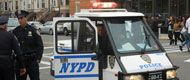 Court Finds Officer Lied in Case Against a Kid
February 16, 2012 — A New York Appeals Court dismisses charges made against a juvenile for allegedly trespassing while chastising the NYPD for "serious misconduct."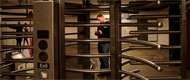 Selling Discounted Rides on a Metrocard a Fare Practice?
January 12, 2012 — A case of a man using his Metrocard to sell discounted rides to others makes it to the state's highest court. Emily Jane Goodman Explains what happened.
Air Conditioner at Center of Legal Battle
January 04, 2012 — An air conditioner sparks a legal battle between a family and a housing cooperative. Were health reasons enough to help the family prevail? Emily Jane Goodman explains.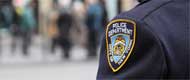 Police Found Not Liable for Failure to Protect Shooting Victim
November 08, 2011 — Police told a Bronx woman they would arrest her boyfriend. They did not, and a day later he shot her. Are the police liable? Emily Jane Goodman examines the case.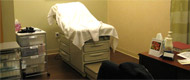 Doctor Sued for Mixing Sex and Psychology
October 18, 2011 — The doctor was not a psychiatrist but acting like one landed him in court. Emily Jane Goodman explains.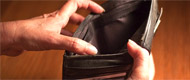 In Case of Bank vs. Vet, Courts Rule for Service Member
September 21, 2011 — When an Air Force reservist returned to his job after a two-year deployment, his employer demoted him and cut his pay. He sued. Emily Jane Goodman explains what happened then.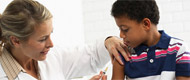 Constitution Lets Public Health Trump Religion, Judge Rules
August 16, 2011 — In ruling on a Long Island case, a federal judge found the Constitution does not give parents the right to refuse to get their children vaccinated on religious grounds.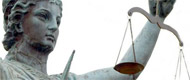 With Money Tight, Will State Finally Overhaul Its Public Defender System?
August 02, 2011 — In, New York many public defenders barely talk to their indigent clients – let alone fight for them. The latest in our series on poverty policies highlights the efforts to change that.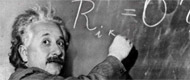 Judge Rejects 'Genius' Testimony
July 27, 2011 — A multimillionaire enmeshed in a divorce argued that the judge should consider his 'innate' brilliance when divvying up the couple's fortune. Emily Goodman looks at the case.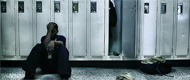 Judge Defines Bullying in Case Involving City Schools
May 24, 2011 — When does teasing end and bullying begin? According to a recent court ruling, if it creates a hostile environment that interferes with a student's education, it's bullying.
Court Allows Man Who Falsely Confessed to Murder to Seek Money from the State
April 15, 2011 — A recent ruling by New York's highest court will allow a mentally disabled man falsely convicted of a brutal murder to seek compensation from the state.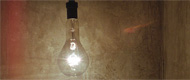 Court Considers Who's Responsible for False Confession
March 04, 2011 — Douglas Warney admitted to a murder he did not commit. Now the Court of Appeals will determine who bears responsibility for that false confession.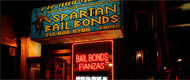 City Bail System Punishes the Poor, Report Finds
December 04, 2010 — A Human Right Watch Report to be released today finds the bail system in the city sends many poor people to jail -- without being tried, let alone convicted.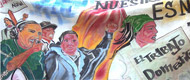 Landmark State Law Protecting Domestic Workers Takes Effect
November 29, 2010 — New York's Bill of Rights for Domestic Workers takes effect today. Whatever its shortcomings, its marks a shift in attitudes toward women who work in other people's homes.
The State's New Divorce Laws Take Effect
November 08, 2010 — Marriages in the Empire State can now just fail -- without anyone being at fault. Judge Emily Jane Goodman explains the new law that is changing the way New Yorkers divorce.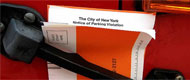 With Parking Tickets, New Yorkers Are Guilty Until Proven Innocent
October 07, 2010 — The American belief in innocent until proven guilty does not apply at the city Parking Violations Bureau. Emily Jane Goodman explains.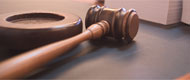 Agencies Almost Always Have the Last Word
August 30, 2010 — Courts have little power to overturn decisions by agency hearing officers -- as two evicted public housing tenants recently learned.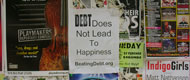 In Student Loan Case, Court Rules Borrowers Have Rights Too
August 03, 2010 — In a case that could change loan agreements, a federal judge in New York threw out a student loan agreement for being unfair and depriving consumers of any bargaining power.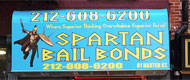 Bail Presents Tough Choices for Parents, Judge
June 15, 2010 — The case of a couple who lost their home when their son skipped bail illustrates how the system works and the tough choices confronting people whose loved ones face time in jail.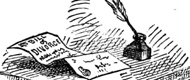 Court Sets High Bar for 'Egregious
May 25, 2010 — Committing adultery, getting pregnant and then telling your husband the baby is his isn't 'egregious' behavior -- at least when it comes to dividing marital property in New York.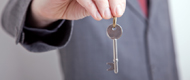 Council, Courts End the 'Tenant Blacklist'
April 27, 2010 — For years, tenants sued by a landlord could find themselves on a blacklist that made it difficult for them to rent another home. Now courts and City Council have erased the stigma.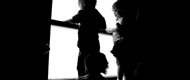 Suits Would Burden Foster Parents, Court Rules
March 23, 2010 — Should we expect foster parents to remain ever vigilant. protecting children in their care from most accidents and injuries? A state appeals court recently took up that issue.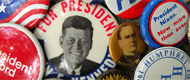 Teaching and Electioneering Don't Mix, Court Finds
February 09, 2010 — The teachers' union has lost a legal battle with the city over whether its members can wear political buttons in class.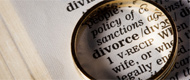 Court Rejects Bid to Extend Grounds for Divorce in New York
January 27, 2010 — Under New York's divorce law, breaking up is hard to do. And a recent ruling by a Brooklyn court does nothing to change that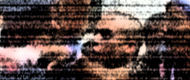 Courts Consider When a Rioter Stops Rioting
December 02, 2009 — One of the men arrested for the rioting that followed the New York parade in 2000 has challenged his conviction and could take his novel argument all the way to the nation's highest court.
Court Ruling Settles Key Question for Tenants, Landlords
November 12, 2009 — In a ruling with huge ramifications for real estate in New York, the state's highest court has said landlords cannot decontrol apartment rents while accepting tax breaks from the city.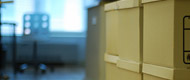 New Law Protects Assets During Divorce
September 23, 2009 — A law, which went into effect this month, automatically orders the freezing of assets during a divorce, making it hard for a rich spouse to sell off assets to keep the less affluent partner from getting a fair share.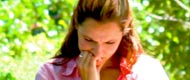 State Now Protects Jobs of Domestic Violence Victims
August 20, 2009 — A new state law that makes it illegal to discriminate against victims of domestic violence in the workplace is designed to help people break free of partners who abuse them.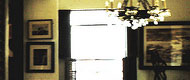 July 21, 2009 — New York judges ruled a landlord could not throw a woman out of her rent-regulated apartment simply because she had left the city to care for her ailing parents.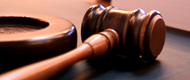 'Political Intrigue' in a Personal Injury Case
June 30, 2009 — In a case recently heard in the Bronx, an undocumented immigrant tried to collect damages for wages he might lose in the future -- a future that might find him in Kosovo, not the U.S.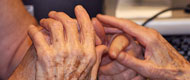 Court Limits Aid to Aged and Disabled
May 26, 2009 — New York's highest court has ruled legal residents who are not citizens are not required to receive the same disability benefits that citizens do.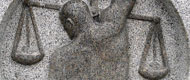 Failed Justice: Convicted but Innocent
April 20, 2009 — Alan Newton is one of the many New Yorkers who have spent years in prison for crimes they did not commit. What can we do to stop sending innocent people to jail?
Court Limits 'Today Only' Plea Bargains
March 20, 2009 — In an unusual decision, a state appeals court reversed the conviction of a dentist who pleaded guilty so he could remain out on bail.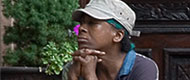 Court Upholds a Hole in 'Safety Net'
March 02, 2009 — In a case brought by two women who later were evicted from their homes, New York's highest court has ruled the state's housing allowance does not have to be generous enough to actually pay the rent.
January 23, 2009 — In a recent ruling in Housing Court, a judge stopped a landlord from evicting an abused woman, putting into action a federal law prevents that a person from being punished for being battered.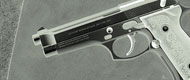 Going Beyond the Maximum in a Gun Case
December 23, 2008 — Gun trafficking in Brooklyn presents a greater danger to the public than the crime would in many other parts of the country -- and so justifies a harsher sentence, a federal appeals court has ruled.
First Amendment Rights and the Classroom
October 29, 2008 — Can New York City teachers wear their McCain or Obama buttons in the classroom? The judge's ruling was the latest in a string of decisions involving political speech in schools.
Rights and Recognition for Same-Sex Marriage
September 26, 2008 — New York's courts and governors have said, if you're married in another state you're married here, whatever your sex and that of your spouse.
Guns, the Supreme Court and New York
July 28, 2008 — The Supreme Court struck down Washington, D.C.'s tight gun law. Will New York's be next? Emily Goodman examines what the Supreme Court did -- and did not -- say.
Facing Evictions -- Without the Right to Counsel
June 30, 2008 — Poor people involved in civil cases have no right to counsel -- even if they faces eviction or loss of their home.
Protecting Incarcerated Gay and Lesbian Youth
June 04, 2008 — Young people with different gender identities have a tough time everywhere, but particularly in corrections facilities. A new policy aims to address that. Also New York makes crime pay -- for the state.
Batterers, Their Victims and the Right to Confront Witnesses
April 30, 2008 — Battered women often refuse to testify against their abusers. A recent court decision allows some of them to be convicted anyway.
Ending Another Form of Discrimination
March 26, 2008 — Today, the City Council is expected to override the mayor's veto and make it illegal for landlords to refuse to rent to a people simply because they receive federal housing assistance.
Court Rules Tenants Can't Waive Their Protections
February 28, 2008 — When a landlord and a tenant enter an agreement that works for both sides, but happens to be illegal, litigation is sure to follow. Find out who won in this case involving a Riverside Drive apartment.
January 30, 2008 — A bill being considered by the City Council would give tenants a new legal tool: the ability to sue their landlords for harassment.
A Minor Case Changes Police Practices
December 12, 2007 — In a seemingly minor case that could alter police conduct, New York State's highest court has ruled a person cannot be arrested simply for standing on the sidewalk.
Gun Laws Confront Legal Challenges
November 16, 2007 — The federal appeals court for Washington, D.C. has ruled the Constitution guarantees that a person can own a gun, but a judge in Brooklyn says that reasoning does not apply in New York City.
Ms. Lopez Torres Goes to Washington
October 04, 2007 — Emily Jane Goodman reports from Washington where the U.S. Supreme Court yesterday heard arguments in a case from Brooklyn that could change the way New York chooses its State Supreme Court justices.
Brooklyn Judge's Battle Reaches Washington
September 27, 2007 — The U.S. Supreme Court is about to hear arguments in a case challenging the way New York selects its state Supreme Court justices.
New York's Family Treatment Court
September 12, 2007 — Half of kids in foster care have parents who abuse drugs or alcohol. A special court helps those adults stay clean and sober and get their children back.
When Conviction Records Can Be Sealed
August 29, 2007 — The arrest of a 17-year-old on graffiti-related charges has lead to changes in New York's procedures for revealing information about convictions.
Guaranteeing Access to Abortion in New York
July 19, 2007 — Laws restricting late-term abortions have remained on the books for 37 years in New York. Now the governor, some legislators and activists want to change that.
June 22, 2007 — Several recent court cases make it clear that ending a relationship in New York can be more difficult than starting one. Judge Emily Jane Goodman explains.
May 16, 2007 — The state Supreme Court hung up on parents who argued that the school system's ban on cell phones is an improper intrusion into family matters.
April 20, 2007 — The state's judges hope they can revive efforts to give them their first pay hike in eight years.
Change of Venue In the Sean Bell Case
March 27, 2007 — The Sean Bell case should be tried in Queens, where he was shot, argues attorney Ken Ramseur.
November 01, 2006 — Legal definitions, from "abatement" to "youthful offender"
Foreign, Battered and Denied Aid Unconstitutionally
September 15, 2006 — A federal judge rules that New York has been unconstitutionally denying aid to battered immigrant women.
August 28, 2006 — A federal appeals court has ruled the random subway searches constitutional.
July 10, 2006 — In their ruling on gay marriage, judges on the state's highest court rejected arguments that not allowing same sex couple to wed restricts their fundamental rights. Emily Jane Goodman discusses what the judges said.
State Removes Statute Of Limitations For Rape Cases
June 30, 2006 — Spurred by the emergence of DNA evidence, New York has ended the statute of limitations for rape, allowing prosecutors to bring cases many years after the crime.
Prisoners And The Right To Vote
May 18, 2006 — A federal court has ruled that inmates in New York have no right to vote
Injured, Undocumented – And Legally Protected
April 05, 2006 — Can construction workers who claim injury on the job sue even if the workers are "unauthorized aliens" with no legal right to work, or even live, in the U.S.? The highest court in New York has ruled yes. Justice Emily Jane Goodman details the ruling.
March 07, 2006 — New York remains the only state that still requires grounds for divorce, writes Justice Emily Jane Goodman, but this may change, thanks to a matrimonial commission report whose recommendations include no-fault divorce.
Housing Court: Should Tenants Have A Guaranteed Right To Counsel?
January 25, 2006 — Housing court would be less of a "one-sided eviction apparatus," say some advocates, if tenants had a guaranteed right to counsel. Justice Emily Jane Goodman reports.
Section 8 Tenants Win The Right To Stay In Their Rent-Stabilized Apartments
July 22, 2005 — A state judge has ruled that landlords are required to renew the expiring leases for rent stabilized apartments occuped by tenants who receive Section 8 housing subsidies. Justice Emily Jane Goodman explains.
Immigrant Drivers Win A Victory
June 17, 2005 — While the issue is being debated throughout the nation and in Congress, a Manhattan judge has ruled that New York residents cannot be denied driver's licenses based on their immigration status.
Seeking Asylum; Getting Deported
May 02, 2005 — Justice Emily Jane Goodman writes about the case of a woman who sought asylum, telling a story of harrowing persecution, and why she was ordered deported instead.
March 22, 2005 — What happened to a college student who skipped out on jury duty? Jail time! A cautionary tale by Justice Emily Jane Goodman.
The Case of The Youthful Offender And The Bawdy House Law
February 03, 2005 — Should a sealed record of a juvenile be opened to protect public housing residents from drug dealers? Justice Emily Jane Goodman reports on "The Case of the Youthful Offender and the Bawdy House Law."
A Victim Of Domestic Violence Gets Fired
October 21, 2004 — Gina Reynolds, a probationary officer with the Department of Correction, was fired after a department investigation revealed she was not at home during sick leave. She was not at home because she was escaping her violent, drug-addicted husband. Justice Emily Jane Goodman looks at the case that resulted -- and the judge's important ruling.
A Ban On Welfare Advocates At Welfare Centers
September 17, 2004 — A federal court has upheld New York City's ban in welfare waiting rooms of such advocacy organizations as Make The Road By Walking and the Legal Aid Society.
Does  Physical Disability Deserve Great Insurance Coverage Than Mental Illness?
July 22, 2004 — Justice Emily Jane Goodman details a case that decided that insurance companies can treat people with mental illness less generously than people with physical disabilities.
Freeing A Youthful Offender From His Past
June 29, 2004 — What happens to a "youthful offender" 30 years later? Justice Emily Jane Goodman details the efforts of a now law-abiding investment advisor to escape his past, by having his court records erased.
Withholding Rent While On Welfare
May 26, 2004 — New York's highest court has ruled that a tenant cannot decide on her own to withhold her rent from an apartment that has dangerous violations – if the tenant is on welfare. Justice Emily Jane Goodman explains the case.
April 14, 2004 — Justice Emily Jane Goodman looks at the lawsuit filed against New York by 13 same-sex couples claiming the right to marry.
Yes, Welfare Workers Deserve Workforce Protection
March 29, 2004 — Yes, a federal appeals court rules, women welfare workers do deserve workforce protection when they are being sexually harassed. Justice Emily Jane Goodman details the case.
City Settles Discrimination Lawsuit By Black And Latino Officers
February 20, 2004 — The city has agreed to settle a class-action lawsuit by African-American and Latino police officers alleging that the New York Police Department violated their civil rights.
Battered Women And Their Fight To Keep Their Children
January 28, 2004 — Emily Jane Goodman looks at the case that stopped the practice of taking children away from their battered mothers.
December 24, 2003 — Justice Emily Jane Goodman writes about the effort to have New York City join the nationwide movement to pass resolutions in defense of the Bill of Rights.
November 24, 2003 — Emily Jane Goodman details the case of a woman imprisoned for 25 years to life because she killed the man she says raped her. She must now be released or granted a new trial.
The Case Of The 17-Year-Old Anti-War Protester
October 13, 2003 — Emily Jane Goodman details the court case of 17-year-old anti-war protester Alisa Gragert, a case that, according to the presiding judge, was so "rare" and "unusual" that it "cries out for fundamental justice beyond the confines of conventional considerations."
Challenging A Test The Teachers Must Take
September 15, 2003 — Justice Emily Jane Goodman writes about the lawsuit brought by black and Latino teachers against the school system charging discrimination in a test they were required to take.
When To End A Child's Life Support
July 11, 2003 — A Supreme Court Justice rules on the right of a mother in the case of a brain-dead three-year-old child - a decision, Jonathan Rosenbloom says, that would have been unnecessary if Albany had passed the kind of law that already exists in 48 states.
Prosecuting The Batterer Without The Victim's Approval
June 18, 2003 — Emily Jane Goodman reports on a novel approach in a case of domestic violence involving a victim who did not want to testify against her batterer.
Litigation Over World Trade Center Clean-Up Payments
May 26, 2003 — Will there be a lot of litigation over the World Trade Center site clean-up that will hold up development? Jonathan Rosenbloom details a judge's ruling in a recent court case in a dispute over payment between the city and clean-up contractors, "in what may be the first of many to come."
Mental Health Care For Released Inmates
April 17, 2003 — The city has agreed to provide mental health care for mentally ill inmates after they are released from jail, thanks to a new legal settlement.
Police Misconduct Cases - Prosecuted By Civilians, But Still Judged By Police
March 26, 2003 — A court has ruled that, 50 years after the Civilian Complaint Review Board was first created,  civilian complaints against police officers can be reviewed, investigated and prosecuted by civilians. However, as Jonathan Rosenbloom explains, the court also held that final judgment of such cases must reside with the police department itself.
Do Welfare Workers Deserve Workplace Protection?
February 19, 2003 — A federal court will soon decide whether welfare recipients required to take low-level jobs in city agencies are entitled to the same protection against harassment and discrimination as regular city employees.
March 01, 2002 —