Public Finance
Newsletter
Sign up for our monthly Public Finance newsletter:


Public Finance Archive: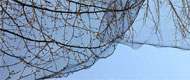 As Poverty Increases, Budget Cuts Tatter the Safety Net
November 11, 2011 — What is the city's response? Budget cuts.
As Deficits Loom, City Faces More Cuts
September 20, 2011 — With the city facing a yawning deficit, the mayor will likely make more cuts. Is there another way to stave off the red ink? Glenn Pasanen reviews the challenges and options.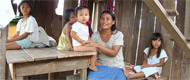 Bloomberg Poverty Policies Cut the Public, Boost the Private
July 19, 2011 — On one hand, the mayor has cut city social services. On the other, he has launched private pilot projects to fight poverty – to little effect. Glenn Pasanen explores the disconnect.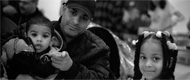 Despite Scant Results, Bloomberg's Anti-Poverty Project Goes National
May 18, 2011 — Mayor Bloomberg is taking his anti-poverty initiatives national, even though they have done little to change the lives of poor people in his city. Glenn Pasanen takes a closer look.
Bloomberg's Budget Ignores Untapped Revenue
April 06, 2011 — The Bloomberg adminsitration has exaggerated the need for massive teacher layoffs and could stave off future cuts if it considered tax hikes, writes finance columnist Glenn Pasanen.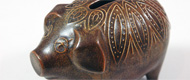 Behind Bloomberg's Budget Surpluses
March 07, 2011 — At a time when most state and local governments must grapple with huge budget shortfalls, the mayor has managed to rack up surpluses. Glenn Pasanen looks it how he's done it.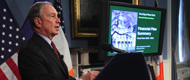 Bloomberg Takes Out a New Budget Playbook
January 27, 2011 — The mayor's approach to balancing the budget has changed considerably since his first fiscal crisis. Glenn Pasanenen analyzes what's in Bloomberg's current playbook and what's not.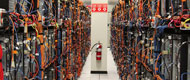 City Report Largely Mute on Budget Cuts, Recession
November 09, 2010 — After rounds of budget cuts -- and with more on the way -- the city's report card offers lots of statistics but says little about the effects of the reductions and the recession.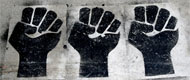 Charter Proposal Gives Mighty Mayor More Clout
September 28, 2010 — Despite pleas to limit the mayor's power, the city charter commission opted to increase it in at least one area, Glenn Pasanen writes. The first in our series on charter choices.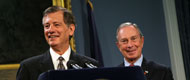 Bloomberg's Management Style Offers Some Surprises
August 25, 2010 — A report by Deputy Mayor Goldsmith suggests ways for New York to save millions and also puts a few holes in the image of the Bloomberg administration as a well-oiled machine.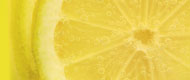 City Hall's Budgetary Exuberance May Soon Fade Away
July 13, 2010 — When it passed the 2011 budget, City Council celebrated turning economic lemons into lemonade. But for those who rely on social programs, that drink could taste pretty bitter.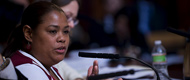 Deep Budget Cuts Spark Little Debate
May 26, 2010 — Mayor Bloomberg's plan to exact deep cuts in education and other city services, has prompted little debate and few alternative proposals. Glenn Pasanen reviews the process so far.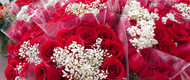 Now, Some Good News About the City's Budget
April 22, 2010 — The city's budget shows a surplus, and things look pretty good for the long term too. Revenues have rebounded, and job losses have been less severe than expected. What happened?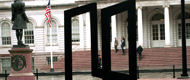 What the Mayor's Management Report Does Not Say
March 15, 2010 — The recent Mayor's Management Report has lots of numbers and good news, but little to say about many key issues. Glenn Pasanen looks at what the administration left out.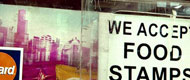 Targeted Cuts, Improved Productivity Could Save City Services
January 20, 2010 — Wall Street's reversal of fortune could help those suffering on other city streets -- if the city adopts a creative budget strategy.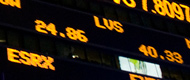 Cutting Spending as Revenues Rise
November 30, 2009 — The mayor's demand that agency heads make further cuts to their budgets and possibly lay off staff comes as the administration anticipates an increase in tax revenues.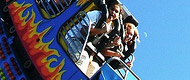 Bloomberg and the Budget: A Story in Three Parts
October 21, 2009 — Reflecting a changing economy, the mayor's fiscal policies have changed while the city has gone from bust to boom and back again.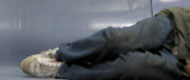 The City Grades Itself on Schools, Homelessness
October 07, 2009 — Glenn Pasanen checks out the Mayor's Management Report and tells us what it says -- and does not say -- about the Bloomberg administration's performance in education and homelessness.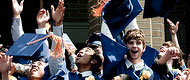 The Comptroller Reality vs. the Chancellor's Reality
August 04, 2009 — While the State Assembly left mayoral control of schools largely intact, the changes it did make could increase oversight of the Department of Education and provide more insight into how well the schools are really doing.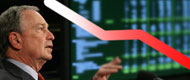 Coming Soon: Deeper City Deficits
June 25, 2009 — A look at the numbers makes it clear the city faces deeper deficits in the years ahead -- and fewer tools to fill the gaps.
The Regressive Effects of a Sale Tax Increase
May 19, 2009 — In opting for a hike in the sales tax and rejecting an income tax increase for wealthy New Yorkers, the mayor has chosen to largely spare the rich and tax the rest. Glenn Pasanen looks at the numbers and at Bloomberg's reasoning.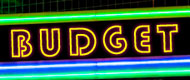 May 04, 2009 — The mayor's new budget sounds some familiar themes and gives a starring role to the sales tax. Will election year critics give it a thumps up or a thumbs down?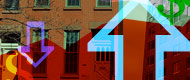 Why Property Taxes Rise While Real Estate Falls
April 27, 2009 — How can property tax revenues rise as property values fall? When is a condo like a rental unit? Glenn Pasanen looks at the strange structure of New York's property tax system.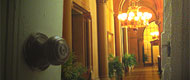 In Albany, Budget Battles Behind Closed Doors
March 30, 2009 — Despite new leaders, promises of openness and a dire financial situation, it was business as usual in Albany where leaders negotiated in secret to reach agreement on a new state budget.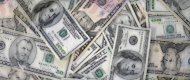 How to Plug the Growing Budget Gap
March 23, 2009 — The city's fiscal plight may be even worse than feared. So where can the mayor and City Council find an extra billion dollars or so? Glenn Pasanenen reviews the projections and the options.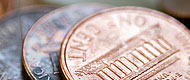 The Budget Outlook Goes from Bad to Worse
January 15, 2009 — The city's November budget projections now read like ancient history as the deepening recession has already led to major job losses and plummeting revenues.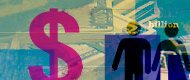 New Yorkers Rate Their Government
December 18, 2008 — As the mayor and City Council fight over budget, they might want to turn to a new public survey on what New Yorkers think of how their government spends their money.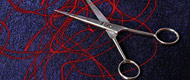 The Mayor's Budget-Cutting Strategy
November 28, 2008 — Balancing the city's budget promises to get far more difficult in the next couple of years. As New York's fiscal condition worsens, what approach will the mayor take?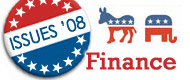 Amid Economic Turmoil, the Candidates Talk Taxes
October 21, 2008 — As the city tries to grapple with the effects of the economic turmoil, the presidential candidates and local officials debate who to tax and how to spend.
Looking at the Record: Taxes and Homelessness
September 29, 2008 — Three recent reports examine key tax issues and the city's record on homelessness and provide one way to measure the Bloomberg administration's performance.
In the Face of Fiscal Uncertainty, the City Stays Calm
August 08, 2008 — The federal and state government face huge fiscal problems, according to press accounts and expert opinions. But no one seems nearly as concerned about the state of the city economy. Glenn Pasanen examines why.
Mayor Bests the Council in Latest Budget Battles
July 10, 2008 — In the negotiations over the recently passed 2009 budget, property owners and the mayor won, while City Council and social programs lost out.
June 17, 2008 — Mayor Michael Bloomberg has used budget surpluses to increase his power over city spending. Glenn Pasanen looks at what he has done and what the effects -- good and bad -- have been.
Checking on How Government Spends Your Money
May 13, 2008 — The ongoing furor over the City Council's allocation of its discretionary funds is not simply embarrassing for the council, but raises fundamental questions about the effectiveness of fiscal oversight in this city.
On the City Budget, Agreeing Not to Disagree
April 09, 2008 — Despite the worsening economic situation, the city seems headed for a relatively controversy-free budget season.
The Tough Budget Choices Ahead
March 12, 2008 — Tough fiscal times lie ahead- not today, not tomorrow but soon. Glenn Pasanen reviews some of the options - and the tough political choices - the administration has to keep the city on a sound fiscal footing.
Tax Breaks - Who Wins and Who Loses?
February 08, 2008 — With the economy slowing and revenues declining, Glenn Pasanen examines a little noticed but big-ticket item: government tax breaks.
2008: The Year the Good Times Ended?
January 10, 2008 — The economic slowdown and the mortgage crisis' effect on Wall Street will almost certainly meet a decline in city revenues that could threaten further tax cuts and the city's spending plans.
After the 'Financial Emergency'
December 13, 2007 — The Financial Emergency Act, enacted during the city's 1975 fiscal crisis, will expire in about six months. Glenn Pasanen examines the issues at stake.
Managing Billions in City Contracts
November 15, 2007 — A report on city contracts offers lots of numbers but little indication of how well, or how poorly, the administration manages its massive procurements.
The Mayor Offers a Barrage of Numbers
October 16, 2007 — The Mayor's Management Report provides useful information about city government but the 202-page document largely ignores any discussion of what works, what doesn't work – and why.
Reviewing Federal and City Tax Cuts
September 28, 2007 — While their motives differed, both Washington and City Hall cut taxes recently. What effect have the tax policies had?
Looking at the Four-Year Financial Plan
August 30, 2007 — Three fiscal monitors examine the city's four-year financial plan and generally like what they see.
Mixed News in a 'Good News' Budget
July 12, 2007 — Despite huge budget surpluses, the new city budget does not redress some inequities in city taxes – or ensure long-term financial instability, writes Glenn Pasanen.
Questions Remain About the 2008 Budget
June 07, 2007 — With budget negotiations in their final weeks, questions remain about how to use the city's multi-billion dollar surplus – and just how big that surplus is.
May 07, 2007 —
The Many Ways to Spell 'Tax Relief"
April 09, 2007 —
Tax Cuts For Tenants And Other Budget Debates
March 22, 2007 — The city's spring budget process looks to be an especially interesting one, with proposals for tax cuts for renters, rainy day funds, and a big hike in education funds.
February 07, 2007 — In his preliminary budget for the next fiscal year, Mayor Michael Bloomberg is proposing a billion dollars of tax cuts, the squirreling away of billions in reserve funds, and a four-year plan that, with the exception of education, caps discretionary city spending.
Tax Relief, But Who's Relieved?
January 24, 2007 — The mayor says his property tax relief plan will benefit individual New Yorkers and spark the economy, but economists say it will hardly be noticed.
January 11, 2007 — Why nobody wants to touch the complex and, Glenn Pasanen writes, fundamentally unfair system of property taxes in New York City.
High Revenue, Obscure Spending
December 08, 2006 — City Hall cannot be blamed for boasting about an increase in revenue to government coffers. But it is rightly criticized for obscuring information about how it spends the money -- specifically, its more than $11 billion in contracts with organizations outside of government.
Hundreds Of Millions Of New Dollars To New York?
November 15, 2006 — The ascendant Democrats in Washington and Albany could deliver big to New York City in tax relief and tax dollars. On the other hand, the U.S. President, and the New York State Senate, are still Republican.
Using City Tax Policy To Help The Working Poor
October 17, 2006 — The $42 million proposed child care tax credit is the only sign thus far of any new public funding for anti-poverty programs. But there are at least three other ways, Glenn Pasanen argues, that City Hall could use a change in tax policy to help the poor
The Mayor's Legacy: Educational Improvements and Poverty Reduction, Or Bold Budgeting and Economic Development?
September 07, 2006 — "Public officials cannot usually control how they are viewed by history," Glenn Pasanen writes, "and, while much can happen in the more than three years left to the Bloomberg administration, events over the past few months may wind up helping determine what ultimately will be seen as this mayor's main accomplishments."
After The Adopted Budget, Some Tinkering
August 08, 2006 — The city's adopted budget got generally good marks from fiscal monitors, but it was being tinkered with almost as soon as it was passed, Glenn Pasanen writes, with "two big moves" – both involving development on the West Side of Manhattan – that have "unknown implications for the city's future financial condition."
Budget Offers Little That's New
July 13, 2006 — The 2007 budget, a product of cordial negotiations between the mayor and council, has garnered lots of praise, but Glenn Pasanen writes, it offers few, if any, new initiatives.
Building Stadiums, Losing Revenue
June 08, 2006 — A financing plan for the new Yankee and Mets stadiums could cost the city tens of millions of dollars and set an expensive precedent.
2007 Executive Budget -- The Mayor Expands His Budget Powers
May 17, 2006 — The executive budget that the mayor released this month shows his "ever-expanding domination of the budget process," Glenn Pasanen writes.
Brighter Budget = Unique Opportunity
April 24, 2006 — The good news about the budget keeps on getting better, Glenn Pasanen writes, offering a "unique opportunity for the mayor and council to design a longer-term budget plan and process that does away with the annual budget-negotiation angst and lack of transparency."
March 20, 2006 — Fire department response times are slower. More students are dropping out. It costs millions more to throw out the garbage. The city is hoping, Glenn Pasanen argues, that New Yorkers don't notice.
The Mayor's Underwhelming Budget For 2007
February 07, 2006 — Glenn Pasanen offers a "voice of dissent" from all the praise for the mayor's proposed new budget, which Pasanen calls "underwhelming, with only one big budget idea, a baffling one at best." What happened, he asks, to the rainy day fund, and property tax reform, and greater transparency?
January 10, 2006 — "City budget news gets better and better," Glenn Pasanen writes, "setting the stage for a fresh kind of budget debate, beginning later this month when the mayor releases the preliminary budget for fiscal year 2007."
Good News For The Budget, For Now
December 06, 2005 — The year is ending with good news for the city's budget from both Mayor Michael Bloomberg and City Comptroller William Thompson. But how long will that last?
Tax Reform In Bloomberg's Second Term?
November 16, 2005 — There is hope among fiscal experts of both liberal and conservative perspectives, Glenn Pasanen writes, that Bloomberg will devote his second term to reforming the city's tax system, particularly its incomprehensible property tax, its roller-coaster personal income tax rates, and its mostly hidden corporate tax breaks.
Mayor's Management Report for 2005: Thinner, Less Useful
October 11, 2005 — The mayor's management report for 2005 presents a picture of "historic progress." Glenn Pasanen uses independent management studies, constituent surveys, and his own analysis, to come up with an alternative view -- and criticizes the report itself for being less useful.
Ballot Proposal (And Candidate Suggestions) 30 Years After Near-Bankruptcy
September 07, 2005 — Thirty years after New York City almost went bankrupt, the state law that saved the city is due to expire. Glenn Pasanen looks at the proposal that the mayor's charter revision commission put on the ballot for November – and the commission's (and mayoral candidates') more provocative suggestions.
Campaign 2005: 10 Budget Choices Facing The Next Mayor
August 09, 2005 — Whoever is mayor on January, 2006 will face monumental decisions about New York City's budget, including, says Glenn Pasanen, choices on ten issues, ranging from education and public safety to overtime, labor negotiations and the budget process itself.
$50 Billion Budget -- A Shortsighted Use Of Surpluses
July 11, 2005 — The new $50.2 billion budget for the city makes shortsighted use of a large surplus, argues Glenn Pasanen, who thinks several proposals scheduled for the ballot in November take a longer, smarter view.
Budget Transparency After The West Side Stadium
June 09, 2005 — If the West Side Stadium had been approved, it would have been a defeat for some fundamental principles of a democratic budget process, argues Glenn Pasanen, who points to two other fiscal stories that may allow budget transparency to triumph.
The Mayor's Budget Has No Big Ideas; The Council's Does
May 09, 2005 — The problem with the mayor's budget, argues Glenn Pasanen, is that it has no big ideas. Those, he says, are evident instead in the little-noticed budget plan by the City Council, released a month ago.
State Budget, On Time But Imperfect. Also – City Budget; City Performance
April 05, 2005 — The state budget was passed by the deadline for the first time in 21 years; three fiscal monitors are optimistic about the city's finances; and the Independent Budget Office has come up with a better way of measuring mayoral performance. So why is Glenn Pasanen unhappy?
State Debt + Federal Debt = City Budget Trouble
February 08, 2005 — As good as the mayor's new budget may look for the short-term, it's bad over the long haul, Glenn Pasanen writes, thanks to some ideological or election-year debt strategies by the mayor, the governor and the president.
January 12, 2005 — "Our economy - which was written off three years ago - is back, and it's back in a big way," Mayor Michael Bloomberg announced in his third State of the City address. But, Glenn Pasanen writes, midway through the city's fiscal year, the picture is actually far more mixed.
A New Stadium Authority Will Add to City Budget Woes
December 09, 2004 — Glenn Pasanen raises questions about the deal to build a Jets stadium, its costs to the city and the wisdom of creating yet another unaccountable public authority.
Fiscal Monitors Check And Balance The Mayor
November 10, 2004 — Fiscal monitors have been a counterforce recently to the mayor's fiscal powers in issues ranging from schools to the West Side plan to the transit system, and contract procedures.
The Mayor's Management Report Skimps On Information About Education And Everything Else
October 06, 2004 — The newly released Mayor's Management Report focuses endlessly on 311 calls, far more than on the mayor's other big priority, the overhaul of the $15 billion education department. Indeed, Glenn Pasanen writes, it skimps on information about almost everything.
September 15, 2004 — The mayor's plan for the development of Manhattan's West Side rests on "expensive, shaky and undemocratic assumptions," according to several new reports by the city's official fiscal monitors. Glenn Pasanen supplies the details.
Big Trouble Ahead, Say Budget Monitors
August 12, 2004 — The three big budget monitors have weighed in on the city's recently adopted $47.8 billion budget, and, as Glenn Pasanen explains, they all see the same thing: Big trouble ahead.
Small Victories, Big Questions In The New Budget
July 19, 2004 — Glenn Pasanen looks at the 2005 budget, which ignores several big problems, may soon threaten to cut services in the city, and could even wind up looking like political folly.
The Mayor's Latest Budget: Political Expediency, Future Deficits
May 11, 2004 — The mayor's latest budget, Glenn Pasanen argues, has "an ad hoc, last-minute quality" that once again promotes political expediency (and future deficits) over any long-term planning or strategic vision.
The City Council's Alternative Budget Choices
April 08, 2004 — Glenn Pasanen details the City Council's response to the mayor's preliminary budget, "a refreshing display of alternative budget choices."
Budget Surplus Obscures Uncertainties
March 09, 2004 — Both the mayor and the city council are bickering over how to cut taxes, thanks to a budget surplus this year projected to be $1.6 billion. But, Glenn Pasanen writes, this is actually a time of great budget uncertainty, and an uncomfortable decline in funding for such city services as parks, cultural affairs and housing
February 11, 2004 — "Mayor Michael Bloomberg's $45.7 billion preliminary budget is a bland document," Glenn Pasanen writes, "with few surprises and no soul."
January 14, 2004 — Glenn Pasanen looks at the benefits and burdens of the Bush tax cuts, which will go mostly to the wealthiest New Yorkers.
The City Modifies Its Budget and Searches for Cash
December 17, 2003 — Glenn Pasanen looks at the mayor's modification of the budget, and its search for new cash.
November 11, 2003 — Glenn Pasanen looks at the results of the election, and at the comptroller's new annual financial report released this month,  and finds "some lessons for more democratic fiscal management."
Shrinking Accountability: Proposed Changes To The Mayor's Management Report
October 09, 2003 — The mayor is asking voters this November to make changes to the legally-required mayor's management report that Glenn Pasanen calls a "disingenuous and anti-democratic" attempt to reduce the administration's accountability.
Three Actions By Governor Pataki That Dim City Budget Prospects
September 09, 2003 — Glenn Pasanen looks at three recent actions by Governor George Pataki that serve as road blocks to the city's financial plans.
The Fiscal Monitors Assess The Budget
August 07, 2003 — The mayor may be saying the fiscal picture is looking up, but, in five new reports that Glenn Pasanen analyzes, the fiscal monitors see the city as in reasonable shape in the short-run, but are worried about funding cuts, tax burdens, future spending, and future deficits.
Summing Up the 2004 Budget; Looking Ahead in Education
July 09, 2003 — Glenn Pasanen sums up the city's final budget agreement, and focuses on the shaky future of financing for public (and higher) education in New York.
The City Budget: Avoiding Fiscal Meltdown
June 09, 2003 — Glenn Pasanen details how Mayor Michael Bloomberg managed to avert "fiscal meltdown" by filling in the $8 billion budget gap.
The MTA's Funny Numbers And Smug Attitude
May 08, 2003 — The reports by the state and city comptrollers explain not only "the funny numbers the Metropolitan Transportation Authority used to justify the new fare increase," Glenn Pasanen writes, but also illustrate the way unacountable public authorities operate, and expose the MTA officials' insular, smug attitude.
Renters and The New Property Tax Hikes
April 08, 2003 — Glenn Pasanen looks at the new property taxes, and calculates the greater burden likely to be levied on renters.
Uncertain Billions In Mayor's Budget Plan
March 12, 2003 — While the mayor and the city council attempt to craft a balanced budget, three new reports share concern that the mayor's budget plan depends on the actions of others -- of the governor, the state legislature, the city workforce -- and thus may fall short by as much as almost $4 billion. Glenn Pasanen gives the details.
Preliminary Budget Seeks to Avoid Spending Cuts
February 12, 2003 — Mayor Bloomberg's latest budget plan focuses on raising money rather than cuts in spending. Unfortunately, much of the mayor's revenue package is politically dead on arrival. The budget will need major revisions if the city is to avoid massive layoffs and services cuts.
Billion Dollar Questions About Next Year's Budget
January 08, 2003 — One year into his mayoralty, Michael Bloomberg has resolved his first major budget crisis. But his success so far, Glenn Pasanen writes, raises as many questions as it answers about how he will handle the next budget crisis – which arrives later this month.
December 09, 2002 — Pasanen
November 01, 2002 — Glenn Pasanen looks at the mayor's new proposal for a hike in the property taxes, which he calls "the biggest tax idea in at least a generation." He compares it with a proposal that the City Council is likely to make as a counter, or a supplement, to the mayor's plan – raising the personal income tax.