Social Services
Newsletter
Sign up for our monthly Social Services newsletter:


Social Services Archive: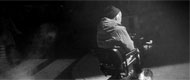 Barriers Keep Many Disabled New Yorkers Trapped in Poverty
November 15, 2011 — Almost one third of disabled city residents live in poverty. Advocates blame systemic discrimination and barriers that keep many of these New Yorkers poor and unemployed.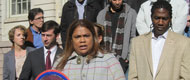 Sharp Criticism Greets Bid to Limit Access to Homeless Shelters
November 10, 2011 — City Councilmembers Stephen Levin, Annabel Palma and Jumaane Williams sharply criticized the city's plan to tighten eligibility requirement for homeless adults to gain access to the city's shelters.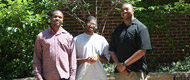 Out of Foster Care -- and Into What?
August 31, 2011 — Many young people turn up on the streets or in jail after they age out of the city's childcare system. The latest in our poverty series looks at efforts to change that.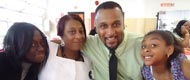 Helping Parents Behind Bars be Parents
August 23, 2011 — Thousands of city kids have parents in prison. Can their bonds survive the separation and stigma? The latest in our poverty series looks at efforts to keep families connected.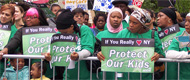 Cuts to City Day Care Still Worry Parents
June 13, 2011 — Although the city restored thousands of daycare slots it had planned to slash, parents worry about the reductions and changes still facing programs for the littlest New Yorkers.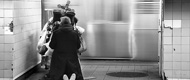 End of Homeless Program May Send Families Back to Shelters
June 09, 2011 — The city's plan to eliminate a rent subsidy program for the homeless is the latest in a string of moves that could force thousands of New Yorkers into shelters.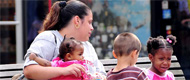 Spending Cuts Could Threaten Women's Progress
March 22, 2011 — It's Women's History Month, but government spending cuts threaten to undermine may of the gains women have made in the past few decades, write two social service advocates.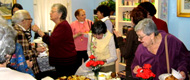 Threat to Close 105 Centers Worries City Seniors
March 14, 2011 — With cuts in state funding threatening to close 105 senior centers in the city, older New Yorkers worry about what it would mean to lose their "second home."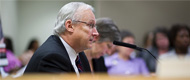 Council Hopes to Block Service Cuts to Protect Children
December 22, 2010 — The budget ax is set to fall on the Administration for Children's Services, sparking outrage from some City Council member who say the move could put children's lives at risk.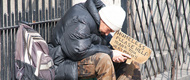 With Homelessness Rising, City Looks to Trim Budget
June 02, 2010 — With homelessness at a record high, the mayor's budget reduces money for programs aimed at getting people out of shelters. Advocates see the cuts as devastating; the city denies that.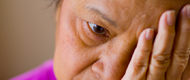 Elder Abuse Programs Must Be Saved
March 31, 2010 — The proposed city budget calls for eliminating programs to help elderly victims of abuse. Two advocates argue the cut would threaten frail, isolated people with no place to turn.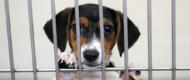 Animal Rights Activists Split Over Bill to Save 'Oreos'
February 26, 2010 —
The sad story of Oreo the dog made headlines last year. Now her unfortunate death may spur a change in state law that could, supporters believe, ultimately lead to saving more animals from being put to sleep.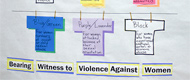 After Escaping Domestic Abuse, Survivors Confront the Housing Crisis
February 19, 2010 — New York has made big advances in dealing with domestic violence, but women all too often must confront a choice between going back to their abusers and being homeless.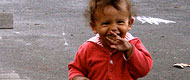 To Reunite Families, Agencies Try a Holistic Approach
January 13, 2010 — To keep parents and children together, social services agencies try an approach that takes on a range of problems including poverty, mental illness and violence.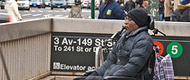 Bloomberg on Poverty: A War or Small Skirmishes?
October 23, 2009 — Michael Bloomberg won widespread praise for his push to change the way governments measure poverty. Reactions to what he has done after are less effusive.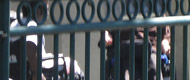 Mentally Ill Seek More Independence
September 21, 2009 — Since it shut its large mental institutions, New York has put disabled adults in for-profit 'homes.' Recently a judge ruled that isolating people that way constitutes illegal discrimination. What happens now?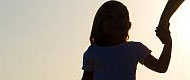 Parents in Prison, Children in Foster Care
July 20, 2009 — Mothers who go to jail risk losing their children to the foster care system. Even if the families finally reunite, it can take years to repair the breach.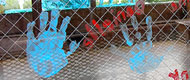 A Tangle of Problems Links Prison, Foster Care
April 13, 2009 — When a mother goes to jail, she may have to give up her child as well as her freedom. A look at the complicated interaction of the child welfare system and the criminal justice system.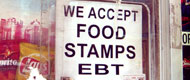 City Faces a Rising Demand for Food Stamps
April 06, 2009 — With more and more New Yorkers needing help to buy food, many residents who would qualify for food stamps do not get them. The city says it is working to get the word out, but some experts say it could do more.
A City's New Poverty Guidelines
October 14, 2008 — The administration has a new way of calculating who is poor in New York. What effect will that have on the millions of New Yorkers struggling to make ends meet?
Giving Foster Teens a Place to Call Home
August 04, 2008 — Teens present particular challenges for foster parents. What are city agencies and private organizations to help old youngsters in the foster care system stay with families and out of institutions?
Keeping Former Prisoners Out of Prison
June 18, 2008 — As many as 40 percent of former prisoners go back behind bars within three years. A range of new programs seeks to keep them out of jail for good.
Bringing Customer Choice to Food Pantries
April 11, 2008 — As demand on city food pantries rises, a handful are givig clients more choice about the foods they take home.
Helping Abuse Victims Keep Their Children
November 07, 2007 — The city used to routinely take children away from parents who were themselves victim of spouse abuse, but a lawsuit and new attitudes are changing the way the city deals with this life and death issue.
August 28, 2007 — Mayor Bloomberg wants to pay poor people to take their children to the doctor and make sure they go to school. Is this a bold new approach or a policy rooted in cynicism?
Foster Care System Gives Parents a Bigger Role
June 06, 2007 — The foster care system has often treated birth parents as adversaries but now the Administration for Children's Services is giving these parents a bigger role in the child welfare system.
Helping Foster Children Become Better Parents
April 19, 2007 — By educating teenage foster children on how to be better parents, several city programs hope to stop the cycle of abuse.
Helping Young Mothers Help Their Babies and Themselves
March 12, 2007 — The Nurse Family Partnership tries to help at risk children – before they are even born.
New Help For the Working Poor?
November 13, 2006 — If they want to help the working poor, newly elected Democrats in Albany and Washington could take bold steps to improve education and housing, says Nancy Rankin of the Community Service Society.
The Poverty Commission: Measuring Up?
October 16, 2006 — How many poor people live in New York? How do we determine who is poor? Is that accurate? A member of the mayor's poverty commission answers key questions on the shape of poverty in the city.
Single Mothers: Working, But Still Poor
August 10, 2006 — One of the members of the mayor's poverty commission, which is scheduled to release its first recommendations soon, examines the issue of the high rates of poverty for single mothers who work.
Recreation Centers: For Members Only
July 06, 2006 — The city's six remaining free recreation centers began charging fees this month. David Jones discusses the possible impact this will have on some of New York's poorest residents.
June 16, 2006 — For decades, low-income men who have little or no connection with their children have been seen as one of the daunting problems of poverty that policymakers have been unable to address. But Father's Day in New York is a time when government is increasingly looking to the same men as part of the solution to society's most difficult problems.
May 24, 2006 — Ex-prisoners with job skills are often prevented by law from being employed in some of the very occupations for which they were trained while in prison.
March 19, 2006 — Three years after the beginning of the war in Iraq -- it began March 19th, 2003 -- some veterans returning to New York are suffering from physical wounds, emotional trauma, financial insecurity, and homelessness. But as one veteran told Joshua Brustein, "we've been trained that asking for help is an admission that you've failed.."
February 28, 2006 — David Jones, president of the Community Service Society of New York and a member of the mayor's new task force on poverty, explains why poverty must be eradicated in the city -- and why it is neither grandiose nor naive to try to do so.
New Medicare Prescription Drug Plan -- Off To A Bad Start
January 23, 2006 — The problems with the new Medicare prescription drug plan are legion, Lynda Crawford reports, and they fall most heavily on the poor and the mentally ill.
A Punitive System Of Support For The Needy
November 02, 2005 — As many as a third of all welfare recipients in the city are being sanctioned, or threatened with sanctions – the clearest sign, advocates argue, of an inadequate support system for the needy.
Hunger and Obesity In The Two New Yorks
October 12, 2005 — Lynda Crawford looks at two new studies that look at hunger and obesity in New York –- one compares obesity in East Harlem and the Upper East Side, the author of the other criticizes Michael Bloomberg for his vetoes of three bills to make it easier to acquire food stamps.
Job Hunters Get Government Help At One-Stop Centers
September 20, 2005 — The city-run career centers are much-improved, Linda Ostreicher writes, and available to everyone -- except those who could benefit the most, welfare recipients.
Campaign 2005: Making A Difference In Jobs, Food, and Dropouts
August 31, 2005 — "You wouldn't know it from coverage of the mayoral campaign," Linda Ostreicher writes, "but the outcome will make a difference to New York City residents who depend on social services, particularly public assistance, job training and placement services, food stamps, the Earned Income Tax Credit, and senior services."
July 14, 2005 — The effort to force absentee parents to pay child support has had mixed results. Now, a new NYC policy would require working parents with children in subsidized day care to participate in the child support enforcement system – or lose their subsidy.
Adult Protective Services -- A Neglected Service For Neglected People
June 15, 2005 — Over the past five years, the agency known as Adult Protective Services has rejected three-quarters of the 56,750 vulnerable adults in need who are referred to it -- told "they aren't disabled, isolated, or abused enough to be helped," writes Linda Ostreicher.
April 14, 2005 — Middle-class New Yorkers will be hit especially hard, Linda Ostreicher argues, if Congress passes the proposed bankruptcy "reform."
WeCARE, For New Yorkers Still On Welfare And Unable To Work
March 16, 2005 — The city hopes to help New Yorkers still on welfare and unable to work with a new program called WeCARE.
February 16, 2005 — The city's recent changes to the much-needed system of after-school programs threatens some very good programs, writes Linda Ostreicher.
Social Service Programs Cut; Minimum Wage Raised
January 19, 2005 — Even before Governor George Pataki proposed the state budget for the next fiscal year, the news for poor New Yorkers was not good, with cuts in both state and federal aid for New York City programs servicing everybody from homeless teenagers to college students and adults preparing to job hunt. The one bright spot for the poor, says Linda Ostreicher – the increase in the minimum wage.
November 18, 2004 — New York City's working poor have limited opportunities to climb out of poverty, according to several new studies.
The Battle Over Social Security
October 13, 2004 — "The biggest domestic issue on the 2004 Presidential election has barely been mentioned by the candidates," writes Linda Ostreicher, who argues that the battle over Social Security has serious potential repercussions for New York.
September 21, 2004 — Despite an improvement in the local economy, poor New Yorkers are not any better off. Linda Ostreicher explains why, and also tries to answer the question: What happens to the people who are forced off welfare?
The Disabled Poor: Shut In, Out of Pocket
August 20, 2004 — Linda Ostreicher looks at how the disabled poor are hurt both by a new cut in the state budget, and by the city's failure to encourage caseworker visits to their homes.
June 22, 2004 — More people are on public assistance, Linda Ostreicher reports, and the federal government is shifting more of the burden of poverty onto New York.
Marriage Promotion Programs For Welfare Recipients
May 18, 2004 — At the same time that the Bush administration is seeking a ban against gay marriage (which is now legal in Massachusetts), it is spending hundreds of millions of dollars to promote marriage among welfare recipients. Linda Ostreicher argues why such marriage promotion programs make little sense, especially in New York City.
Meals and Wheels Threatened In The Bronx
April 19, 2004 — The plan to start serving frozen meals rather than hot meals in the Bronx, turns the very effective program for the elderly called Meals on Wheels, Linda Ostreicher says, into one "mired in secrecy, rumors, Bronx politics, and financial problems facing non-profit agencies."
No Breaks For Low Income New Yorkers; Also: Unemployment
March 18, 2004 — A series of actions by the governor and other lawmakers target the most vulnerable New Yorkers, says Linda Ostreicher, and are based on some cynical assumptions about the poor. A look at the battle over the minimum wage hike, the plight of the unemployed, and more.
A Tax Shelter For The Working Poor
February 23, 2004 — Linda Ostreicher explains a program designed to give tax breaks to the working poor that isn't working the way it is supposed to.
Is Congress About To Shake Up Job Training?
January 22, 2004 — Congress is about to pass a new version of a law that could have helped at least half a million New Yorkers get jobs, but didn't.
Food Stamps Not Reaching Everybody Who Deserves Them
December 18, 2003 — New York City's food stamp offices are not complying with federal law or even with the city's own policies.
November 21, 2003 — A "shadow industry" has developed to help New Yorkers who have fallen ill to get the services to which they are entitled – not just medical services, but social and legal as well.
Proposed Changes In Welfare Reform
October 24, 2003 — Linda Ostreicher details the proposed changes in welfare reform.
The Gap Between Food Stamp Eligibility and Food Stamp Use
September 26, 2003 — "The post-blackout food stamp replacement experience," Linda Ostreicher writes, "is an extreme example of the gap between resources available to those in need and their ability to learn whether and how they can receive them."
Summertime Unemployment. Also: Kinship Foster Care
August 27, 2003 — Linda Ostreicher reports on the persistent problems of unemployment and the programs that are supposed to help. Also: the Catch-22 involved in kinship foster care (i.e. a grandparent).
Flaws In The Screening Process For Foster Parents
July 30, 2003 — The latest death of a child in foster care prompts critics to ask: how does one become a foster parent? Carla Thompson looks at flaws in the screening process.
The Mayor's Plan To "Streamline" Social Services
June 25, 2003 — Linda Ostreicher details the unpredictable and perhaps negative effects on social service providers of the mayor's plan to "streamline" social services, moving around a number of programs from one agency to another.
Threatened Change To HIV/AIDS Services
May 16, 2003 — "At a time when his popularity rating has dropped to a new low, some of the most bitter criticism facing Mayor Michael Bloomberg is from the HIV/AIDS community," writes Linda Ostreicher, in response to his proposal to change the law governing the city's HIV/AIDS Service Administration.
Big Stakes for the Elderly in Budget Battles
April 16, 2003 — Being old in New York is different from the rest of the country, says Linda Ostreicher, who details the shortage of support services for the elderly in New York City from housing to a helping hand.
Governor's Proposed Budget Bad News For Low-Income New Yorkers
March 25, 2003 — The governor's proposed new budget is bad news for low-income New Yorkers, Linda Ostreicher says -- eliminating the summer jobs program, cutting adult education and training, underfunding and undercutting programs for the disabled, the elderly, the mentally ill, the homeless; doing nothing to expand day care. All of this is likely to push people back onto the public dole.
How Welfare Reform Affects People With Disabilities
February 27, 2003 — Welfare reform is affecting people with disabilities in unique and horrible ways, according to a complaint filed with the federal Office for Civil Rights against the New York City Human Resources Administration. Linda Ostreicher reports.
January 17, 2003 — Ex-offenders need one to three years of transitional services to successfully re-direct their lives away from crime. Linda Ostreicher reports on what's available when prisoners come home.
December 18, 2002 —
New York City's Permanent Food Emergency
November 01, 2002 —
October 01, 2002 —
9/11/01-02: Charity Began At Ground Zero, But Where Will It Wind Up?
September 01, 2002 —
Children In No-Parent Families
August 01, 2002 —
Albany Matters In Social Services
July 01, 2002 —
June 01, 2002 —
Child Welfare and Domestic Violence
April 01, 2002 —
March 01, 2002 —
When The Neighborhood Doesn't Want It
February 01, 2002 —
The Limits of Time Limits On Welfare
January 01, 2002 —
THE NEEDIEST. Also: City-Wide Task Force On Housing Court Still Alive
December 01, 2001 —
November 01, 2001 —
Administration for Children's Services
October 01, 2001 —
July 01, 2001 —
AIDS At 20: Frontline STD Clinics
June 01, 2001 —
April 01, 2001 —
Welfare Running Out. Also, news of the poor, the old, the disabled
March 01, 2001 —
AIDS And The African-American Community; Homeless and Health
February 01, 2001 —
In Out Of The Cold: Offering The Homeless A Warm And Safe Place To Sleep
January 01, 2001 —
Anti-Violence Project Urges Gays and Lesbians To Take Offense
December 01, 2000 —
Election Special-The Missing Social Service Issues
November 01, 2000 —
September 01, 2000 —
A Place for Pregnant Teenagers
August 01, 2000 —
In the News: Violence and Youth
July 01, 2000 —
In the News: Home Delivered Meals -- and Human Contact
June 01, 2000 —
In The News: AIDS Peril for People of Color
May 01, 2000 —
In The News: Substance Abuse Treatment for the Developmentally Disabled
April 01, 2000 —
In The News: Community Mental Health
February 01, 2000 —
In The News: Workplace Dangers for Immigrants
January 01, 2000 —
December 01, 1999 —
November 01, 1999 —