Technology
Newsletter
Sign up for our monthly Technology newsletter:


Technology Archive:
Where Tech and Environment Meet
April 21, 2012 — In Our Backyards is using crowd funding and neighborhood volunteers to kickstart local green projects.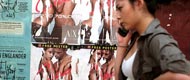 April 13, 2012 — Police Commissioner Raymond Kelly and Sen. Chuck Schumer have prodded the federal government to take action to fight phone theft. What will new blacklists mean for consumers?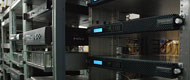 High Speed Internet Access Opens Another Digital Divide
June 23, 2010 — Unable to afford broadband, millions of New Yorkers are stuck in the slow lane on the information highway. Several initiatives now seek to bridge that digital divide.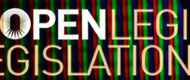 New Website Lets New Yorkers Talk Back to the Senate
November 19, 2009 — A new website launched by the State Senate enables people not only to find out about legislation but also to comment on it.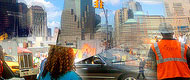 October 05, 2009 — A GPS system lets the city know where its inspectors are -- but, critics say, not necessarily what they are doing while they are at a construction site site.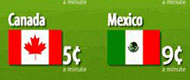 Calling Home -- and Losing Minutes
June 15, 2009 — Many New Yorkers rely on calling cards to keep in touch with family overseas. All too often, they end up paying more and talking less than they had planned.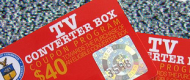 Finding a Converter Box Before the Big Switch
February 04, 2009 — Consumers encounter a myriad of problems as they seek to ensure their televisions will work after the scheduled switch to a digital signal on Feb. 17. Is the city doing anything to help?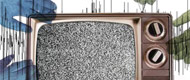 The Fight Over Broadcasting's 'White Space'
December 04, 2008 — With the switchover to digital television, a major swath of the television band will become available. Who will get it -- and what could they do with it?
The Fight for New York Televisions
September 25, 2008 — As Verizon moves in to the New York cable television market, Time Warner and Cablevision battle to preserve their turf. What does it mean for customers?
Lost in the PDFs: Getting City Data
August 05, 2008 — Mayor Michael Bloomberg has said government data should be available with a few clicks of the mouse. But a review of agencies indicates the city's information sharing could be due for an upgrade.
What the Verizon Deal Does -- and Doesn't -- Do
May 30, 2008 — The city is rushing to approve a deal with Verizon that will give the giant company access to the largest cable market in the country and determine how New Yorkers watch TV, make phone calls and use the Internet for the next 20 years
Fiber Optics: Bringing the Next Big Thing to New York
April 16, 2008 — Verizon announced yesterday it would apply to the city to offer video service in New York. If it gets approval, the communications giant probably will begin installing a fiber optic network throughout the city that could transform the way we use the Internet.
Counting Down to the Great Television Turnover
February 26, 2008 — A year from now many thousands of New Yorkers may suddenly lose their television signals, and many probably will not know why. Joshua Breitbart explains.
Expanding Wi-Fi Beyond Manhattan
January 08, 2008 — As the city seeks to expand internet access to all New Yorkers, wireless -- or Wi-Fi -- could play an important role.
November 29, 2007 — The congressional fight over wiretaps without warrants and the recent New York City taxi strike are just two skirmishes in the ongoing war over privacy in the digital age.
October 29, 2007 — The company's recent decision to deny a pro-choice group access to its cell-phone text messaging network raised concerns about whether freedom of speech is adequately protected in electronic communications.
September 26, 2007 — One Web Day celebrated the Internet and called attention to the threats facing on-line communication and access to information
Electricity, Gas – and Broadband
June 26, 2007 — New York City officials have yet to determine whether high-speed Internet access is a utility – almost as essential as electricity or gas – or a luxury.
Have Laptops Flunked the Test?
May 17, 2007 — Programs to give all students laptop computers could fall victim to the prevailing attitude that the only worthwhile learning is what can be measured by a standardized test.
April 06, 2007 — With New York lagging behind many other cities on broadband access, a new effort seeks to bring high-speed Internet to low-income New Yorkers.
February 08, 2007 — If Mayor Bloomberg's claim is untrue that his new plan to enable 911 to receive photographs and images from cell phones is available in "no other city in the world", it is still a brave new world for those for whom the plan raises uncomfortable questions.
The Internet From Your Electrical Outlet
January 18, 2007 — A look at the possibility that New Yorkers will start getting Internet access from regular electrical power lines – a practice already common throughout Europe and in cities like Cincinnati.
Wireless And Emergency Response
December 12, 2006 — With the Citywide Wireless Mobile Network, which launches next month, New York City is investing $500 million to ensure that the communications breakdowns that occurred on September 11, 2001 do not happen in any future emergency.
November 29, 2006 — What if residents of every apartment also had access to real-time information about their own electric consumption? Would it change their behavior – and benefit the city as a whole? This is the promise of what are being called smart meters.
Municipal Television – A Clash Of Vision
October 18, 2006 — Marcus Banks explains the difference of views on New York City's municipally owned television channels, and how to make government programming must-watch TV.
Putting City Hall's Documents Online
September 13, 2006 — Though city agencies have been required since 2003 to post their official documents online, few are fully complying with the law.
The 2006 Blackout – Too Easy Just To Blame Con Edison
August 07, 2006 — It would be difficult to find any New Yorker lately who thinks Con Edison deserves our thanks. But, as Marcus Banks argues, the utility can shoulder only part of the blame for the July blackout and the August power outages.
June 13, 2006 — Unlike other cities, New York's effort to create wireless access is focused on our parks. Even this, critics are saying, is moving too slowly.
May 19, 2006 — A pilot program is providing a laptop to each and every student in seven middle schools on the Upper West Side, with hopes that this will become the norm throughout the city.
April 26, 2006 — Several city agencies provide services to New Yorkers seeking jobs – and all could be helped with an increase in technological services.
311 + 3 : Adding Social Services
March 16, 2006 — On its third anniversary, 311 will now include referrals to private, non-profit social service agencies.
February 22, 2006 — The new Bronx Library Center is a technology haven -- it's not just full of computers; the building is the city's first fully "green" public library. If it was 20 years in the making, it is very well-timed.
Older New Yorkers And The Internet
January 12, 2006 — There is a digital divide based not on income but on age, with New Yorkers over 65 far less likely to go online, even though the most serious challenges of aging -- limited mobility, isolation, reduced income, and the need for health care information and assistance -- are well suited to technology-based solutions. Marcus Banks details some efforts to get the older online.
November 10, 2005 — This year New Yorkers will face sharp rises in home heating costs, and while there is some government assistance available to individuals of low income, it is likely that the great majority of those eligible will never receive it.
Universal Internet Access – Not Just A Campaign Theme
October 19, 2005 — One candidate focused his entire campaign on the argument that there should be universal low-cost wireless Internet for all New Yorkers; he got five percent of the vote in the primary. But, as Marcus Banks explains, his idea is going to happen.
Is Broadband a Public Utility? A Right?
April 27, 2005 — Laura Forlano looks at the mayor's new "action plan" for telecommunications, and looks at the debate over whether broadband (high-speed Internet access) should be a public utility like water or gas or electricity -- or even a right, such as food or shelter.
March 01, 2005 — NYCMap is pronounced "nice map" and is one of the most sophisticated maps in the world. But, though New York taxpayers footed the $20 million pricetag, most do not get to use it. Some people don't think that's very nice.
January 21, 2005 — High-speed Internet is not accessible to seven business districts in the city – and, Laura Forlano writes, should be accessible in new affordable housing.
Using Energy More Efficiently In NYC
December 16, 2004 — How effective would a new city energy policy office be in promoting the efficient use of energy? Laura Forlano explains the need for such an office, the bill introduced to create it, and the difficulties City Hall is having in getting its own house in (energy-efficient) order.
Put Internet Access On The Trains
November 29, 2004 — Sarah Myland Kaufman argues that it would make sense – economically and every other way -- for the Metropolitan Transportation Authority to provide Internet access on its commuter trains.
Tech, Art, Protest and Politics
October 19, 2004 — Something new does seem to be happening at the intersection of art, protest, politics and technology
Using The City's Lampposts For Cell Phones and Wireless Computers
September 23, 2004 — The city has announced a deal to put cell phone antennas and Internet transmitters on 18,000 of New York's municipal lampposts by January. Laura Forlano asks whether the deal is in the public interest.
New Tech Tools For Art and Politics
August 27, 2004 — Laura Forlano details the use of new technologies to bring people together - one, for an art project (a huge public video conference between a Budapest arts festival and an East Village street); others for politics (creating alternative media and communication for protesters during the political conventions).
Our Dangerous Electricity Infrastructure
July 27, 2004 — Laura Forlano explains the dangers of our electricity infrastructure, which have resulted in several recent deaths.
311, Noise, and Community Boards
June 17, 2004 — There is no question that 311 has been a success, writes Laura Forlano, the ability to track noise complaints just the latest benefit. But it has also had unintended consequences in individual communities.
Emergency Communications Systems And Equipment
May 24, 2004 — "Increased threats of terrorist attacks and the need for high-security around the Republican National Convention make it vital to assess what city officials are doing to insure that the city's emergency communications systems are fully operational," writes Laura Forlano, who looks at 911, cell phones and more.
April 15, 2004 — Though millions now file their taxes online, and the computer-savvy seem increasingly comfortable transmitting personal information over the Internet, New York City has more victims of identify theft than anywhere else in the nation. Laura Forlano explains what it is, and what is being done about it.
March 12, 2004 — There is a serious problem with the way that technology is currently being used in NYC schools -- or, more precisely, not being used.
"Patriotic" Surveillance? Federal Fingerprinting Of Foreigners
January 27, 2004 — Laura Forlano explains how the USA Patriot Act and a lesser-known federal program, US-VISIT, are using technology in ways that concern civil libertarians.
December 23, 2003 — More and more New Yorkers have wireless access to the Internet for free, indoors, thanks to non-profit agencies big and small.
November 25, 2003 — Laura Forlano details recent developments in cell phones, including new federal regulations that allow consumers to switch wireless providers without having to give up their phone number.
Should The City Sell Its TV And Radio Stations?
October 16, 2003 — Should the city go ahead with its plans to sell its TV and radio stations (WNYE) to Channel 13 and WNYC? Laura Forlano ponders the question in light of new technologies that could make the stations a lot more valuable in the future.
Turning Teens Into Techies And Online Activists
September 18, 2003 — At a time when young people are being target for their Internet activity, Laura Forlano reports on NYC non-profits whose respect for teen's online savvy has led to some good things  (including saving the city money).
The Blackout Via TV; By Phone; On Blogs. Also: Only Days Left To Save .NYC
August 18, 2003 — Laura Forlano looks at the blackout on NYC blogs, via phone, and from her perch abroad. Also: Only days left until .nyc runs out.
July 14, 2003 — Laura Forlano looks at web logs –- blogs -- about the city.
A Plan for NYC Telecommunications
June 20, 2003 — "New York spends over $130 million on telecommunications, more than any other city in the country," Laura Forlano writes. But, according to a new report from the New York City Council, the city could be getting a lot more for its money.
Government-Aided Media Consolidation
May 27, 2003 — New rules proposed by the Federal Communications Commission could threaten New York's small and independently-owned news operations. Laura Forlano reports.
Fraud Stalls Wireless Library Project
April 21, 2003 — A scandal being investigated in Washington is depriving schoolchildren, small businesses and community-based organizations in New York from gaining high-speed access to the Internet.
The Tech Lag In Community Boards
March 20, 2003 — The 59 community boards, which are the neighborhood City Halls, lag so far behind in basic technology that many do not even have e-mail, much less their own web sites. But, Laura Forlano reports, a plan is afoot.
February 28, 2003 — Laura Forlano details some news involving technology issues and government action, or inaction - including the new cell phone ban, the flap over a 911 call from boaters in distress, and the city's planned 311 system for non-emergency calls.
January 16, 2003 — Unlike their predecessors, the current mayor and the current City Council seem dedicated to making public information accessible to the public, especially online. Laura Forlano details recent initiatives and imminent legislation to put public proceedings on television and public records online.
December 23, 2002 —
Fighting Domestic Violence With Technology
November 01, 2002 —
October 01, 2002 —
A Failure On 9/11, Life-Saving Innovations Afterwards
September 01, 2002 —
August 01, 2002 —
Why Albany Matters in NYC Tech Policy
July 01, 2002 —
The Latest on 311, Pay Phone Rate Rollback, Camera Surveillance, Hi-tech
June 01, 2002 —
May 01, 2002 —
The City Council Gets Serious About Tech
April 01, 2002 —
From Home To Community (Board). Dot NYC. Increased Cost of Pay Phones,
March 01, 2002 —
February 01, 2002 —
Is Time Warner Cable A Villain?
January 01, 2002 —
November 01, 2001 —
October 01, 2001 —
Damage And Restoration To Electricity, Phones, TV
September 01, 2001 —
Software -- "Piracy" (Stealing) versus "Open Source" (Freebies)
August 01, 2001 —
AOL-Time Warner and High-Speed Access. Also, Cell-Phone Ban.
July 01, 2001 —
June 01, 2001 —
May 01, 2001 —
Public Participation in Science and Technology Policy
March 01, 2001 —
Witness, A Different Kind of Reality TV: Using video and the Internet to
February 01, 2001 —
January 01, 2001 —
December 01, 2000 —
Election Special-The Real Tech Issues, from Privacy to Copyright to Sales Tax
November 01, 2000 —